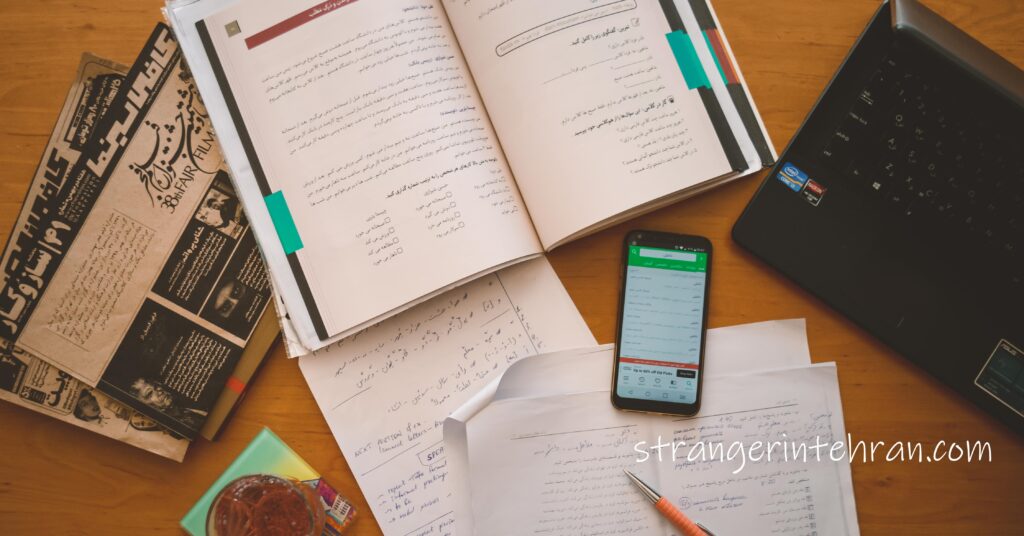 Are you fascinated by Iranian art and want to learn Persian to understand it better?
Are you planning on travelling to Iran and need a crash course of Persian?
Are you moving to Iran for work and need some basic knowledge of Persian to handle everyday situations? 
Are you getting married to an Iranian and want to be able to communicate to your in-laws and learn more about Iranian culture?
No matter what your goal is, I promise to create a perfect course plan customized for YOUR needs! During the recent years I have taught Persian on different levels to all kinds of people from various countries, so I can offer you the quickest way to actually speaking in Persian.
In my classes, I extensively use
→ original Persian videos,
→ newspapers,
→ authentic texts
to help you connect to the language and culture from the first lessons.
Moreover, you are going to start mastering the art of taarof (Iranian etiquette) from the very first lessons as well.
And be sure, you won`t get bored at my classes – we`ll learn songs, play games and talk in Persian!
In 2014, I found myself in Iran, and I really wanted to learn Persian to be able to communicate with people in everyday situations. Luckily, I found Katya! I can`t remember a better teacher. Although sounds in Azerbaijani language are similar to Persian, I couldn`t pronounce them as good as Katya did. Great knowledge of Persian, personalized teaching plan made our lessons interesting and fun. I was always looking forward to them.
I tried to learn Persian by myself a few times, but didn`t succeed. When I saw that Katya started a group for beginners, I decided to give it a shot and try learning Persian with a teacher. And I made the right decision!) In a very short time I see huge progress! I can read, write, ask basic questions and answer them. And I learnt all of it in a few months! The classes themselves are very engaging and diverse. Katya chooses fun content for each lesson and gives interesting home tasks for more practice.
only $12 per lesson
1 lesson = 60 minutes
flexible schedule
Google Meet / Zoom (your choice)
textbooks, video & audio files included
$60 in total
only $12 per lesson
1 lesson = 60 minutes
flexible schedule
Google Meet/ Zoom (your choice)
textbooks, video & audio files included
$120 in total