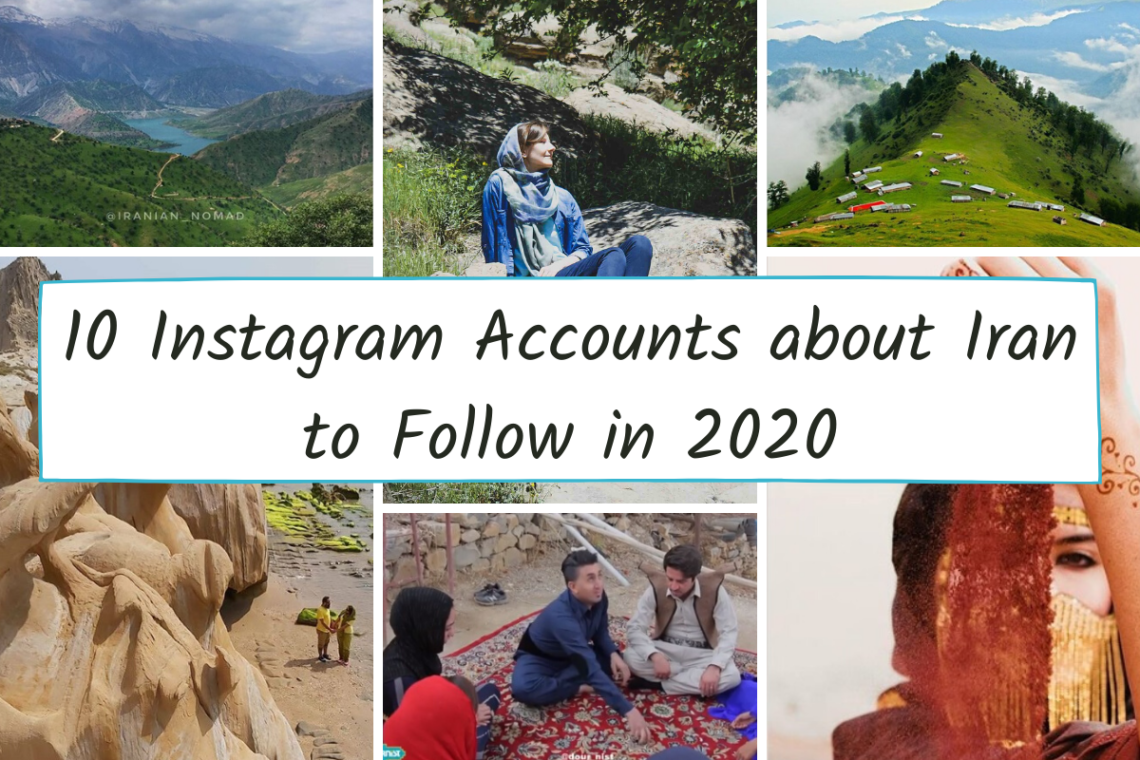 10 Instagram Accounts to Follow Before Travelling to Iran in 2020
Nowadays the Internet is overloaded with information about different countries and travelling tips, and social networks are making planning a trip even easier. Many Iranian Instagram accounts I follow give me inspiration to continue exploring Iran, its deserts, villages and islands, as well as rediscover major cities on the tourist trail. If you are planning to visit Iran, these Instagram accounts will be a great help to you to plan your route, whether you prefer a safe plan or are looking for an adventure. And if you are just curious about Iran, they will definitely inspire you on packing your bag and travelling to Iran as soon as possible because you just can`t resist the temptation to see this unexplored land!
UPDATE! Instagram is constantly changing, people change. That`s why I decided to update the list and changed the half of Instagram accounts to make sure to recommend only the most vibrant, useful and active Instagram accounts about Iran.
Explore Everyday Life of Iranians with @everydayiran
Everyday Iran is probably one of the most popular and most followed Iranian Instagram accounts. Tons of photos are published under its hashtag #everydayiran every day. Take a glimpse on everyday life of Iranians from all over Iran in one place.
Iran Through Videos with @dour_nist
What is the best way to imagine what it is like to live or travel in a country? That`s right, to see a video shot in this country. @dour_nist project offers over 300 short documentary films about different aspects of life in Iran – from less known tourist sights to hectic life of bazaars, Iranian rituals and food. Watching these videos you can find yourself in the middle of making a meal for a hundred people during moharram, in a traditional household in a godforsaken village or in he middle of the desert somewhere in Kerman province.
View this post on Instagram
Ivan has an amazing personal story – on his first trip to Iran, he was amazed by the beauty of Iran, started to learn Persian all by himself and then decided to move to Iran. Ivan has noticed a huge potential for tourism business in Iran, so he opened a company and started his own business.
Ivan has traveled to the most remote areas in Iran and has a huge experience in travelling inside Iran that he shares on his Instagram account. I just wish he posted more photos and Stories because honestly, they are amazing!
My favorite photo by @ivandariran is the one from his trip with nomads across Zagros mountains.
Dive Deep into Iranian Culture with @alex_shams
If you are looking for deeper knowledge about Iranian culture, history and religion, then you should definitely follow Alex. Being an Anthropology student, he has a vast knowledge in Middle East and Iran in particular and shares it with his followers. What amazes me the most is how he manages to find something interesting in very ordinary things we don`t even notice, like a pattern on the stairs in the street or an old poster on the wall of a random house. He takes a step further and explains it in detail.
Alex also takes his followers on real adventures. I remember how a couple of years ago he went on Arbaeen pilgrimage from Najaf to Karbala (Iraq) sharing and explaining the whole process. You wouldn`t see much content like this on Instagram!
Of course, besides that, you will see a lot of food, sweets, architecture and nature in Alex`s account.
My favorite recent photo by @alex_shams is his photo with a neighbor who he befriended while self-isolating. A truly touching story!
View this post on Instagram
The Unexplored Persian Gulf with @hormoz_qeshm
I actually don`t think that any explanation is required for this account. Because the moment you see a couple of the photos reposted in this account, you will start looking for a ticket to Iran.
The Persian Gulf is the most magnificent, the most surreal, the most breathtaking place in the whole Iran. It`s like you are in Iran but it doesn`t feel like Iran at all. People, nature, food, language – everything is so different! This area has become super popular among Iranian travelers during the past few years, and luckily, the tourist infrastructure is improving over there. So make sure to not miss it on your trip to Iran!
My favorite photo reposted by @hormoz_qeshm is the one made in Bandar Mogham which instantly hit the top on my wish-list!
View this post on Instagram
Prepare to See a Different Iran with @iranian_nomad
Ali doesn`t make many posts, you won`t see any photos of himself in his account but you wouldn`t want to miss his Stories. It seems like he is constantly on the road visiting different places all over Iran, and he generously shares everything he sees in his Instagram account. Moreover, sometimes it`s followers who choose what to see – photos and videos from a trip to a desert or to the mountains.
Sometimes Ali talks about serious issues in Iran. For example, recently he shared a bunch of stories packed with useful information regarding sustainability in Iranian traditional architecture and urban design (which you can still see it in Highlights).
What I like about Iranian Nomad is that he takes you to places less presented in the media, and thanks to Ali, I discovered several places in Iran to put on my wish-list.
My favorite photo posted by @iranian_nomad is a scenery of Dehdez. Can you believe that this photo was made in Iran???
View this post on Instagram
Explore Rural North of Iran with @ali.jafari.445
Lush green mountains with scattered small wooden village houses, women working on rice fields, children playing in the yard, men at work in the sea and again, endless landscapes of the mountains. These are the main subjects of Ali Jafari`s photography, but after seeing these peaceful places and hard-working people you will definitely decide to make it to the north of Iran, so popular among Iranians, but actually misused and unexplored by them. No one can show this part of Iran better than a person who lives there and knows its life as it is. Just be careful, looking at these photos every day may persuade you to leave everything and move to one of those little villages to unite with nature.
A beautiful Iranian lady shares her vintage photos from her travels all over Iran and the world. Although all the captions are in Persian, her photos will charm you anyway! Her photos take you not only to remote areas of Iran, but also they allow you travel in time – everything in the photo is perfectly set up for that – from nice dresses and scarves to location and an occasional newspaper or old camera in her hands.
An interesting fact about Sevda aka Persian Insider is that she is happily married to a German and allows her followers to take a glimpse at their everyday life.
My favorite photo by @persianinsider was taken on the amazing island of Hormoz.
View this post on Instagram
If you are reading the Culture Trip, you might have come across Pontia Fallahi`s name. Apart from making lists and writing guides for this popular travel startup, she writes for her own blog and shares her everyday thoughts and stories on her Instagram account. Don`t miss Pontia`s 'Iran A-Z' project on her blog and find out about different places all over Iran.
View this post on Instagram
And of course, don`t forget to follow Stranger in Tehran! In my Instagram account, I`m telling about travelling to Iran, culture and everyday life of Iranians. Also, you will get to know different faces of Tehran, a vibrant metropolis and the capital of Iran. Events, sights, shopping tips – you`ll find here everything you need to know for travelling to Tehran or living in here.
View this post on Instagram

Hope you`ve found someone interesting among these Instagram accounts about Iran and of course, I hope they will inspire you to come and see this extraordinary country with your own eyes! By the way, what is your favorite Instagram account about Iran? All recommendations are more than welcome. And don`t forget to pin this article for later or share it with friends!