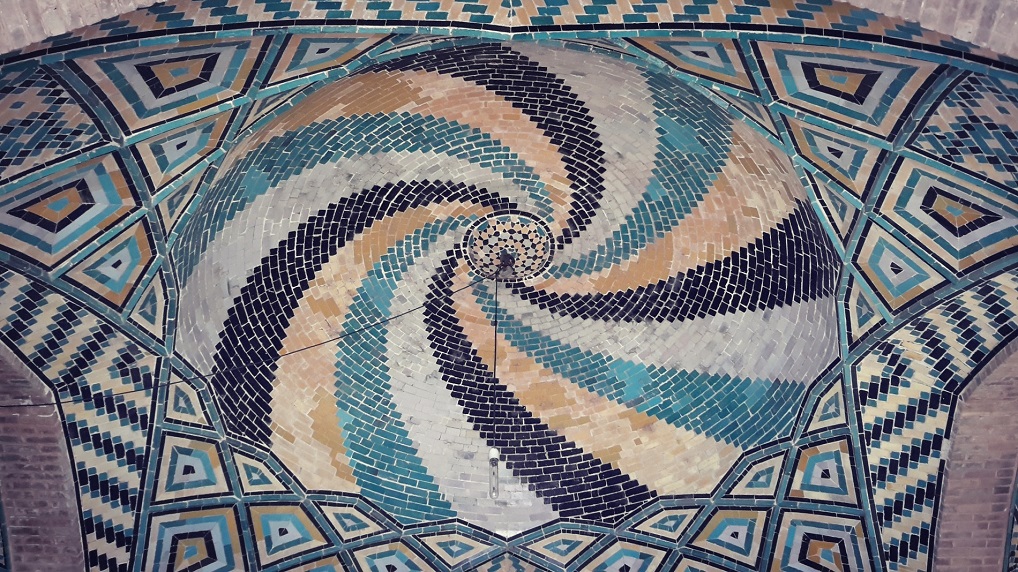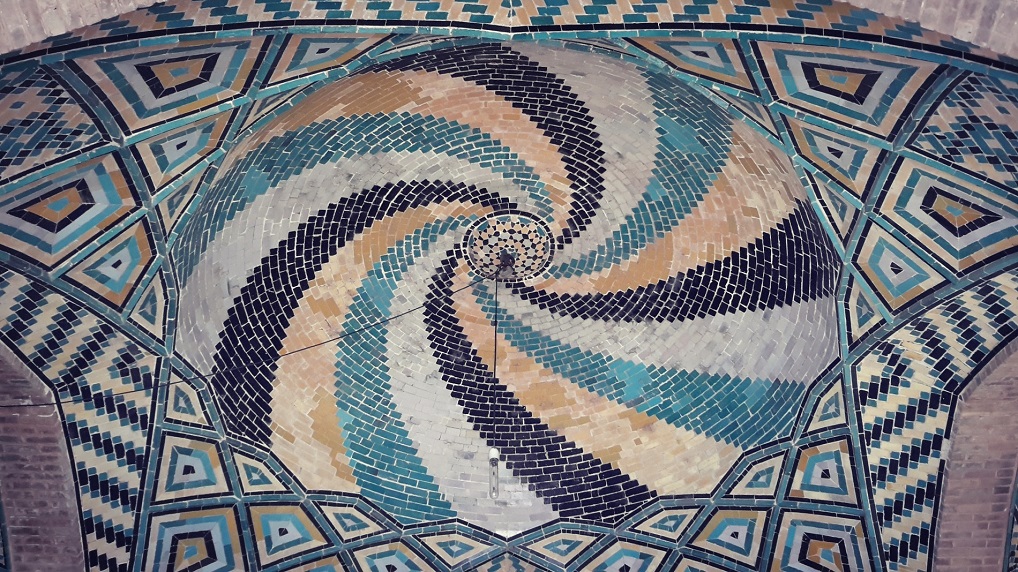 Travel Guide to Qazvin: City of Ornaments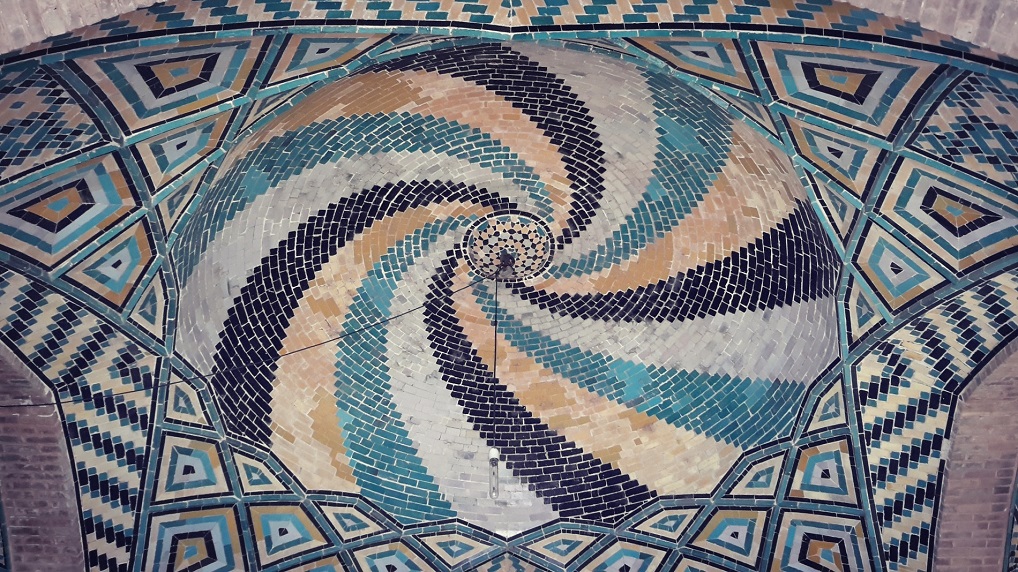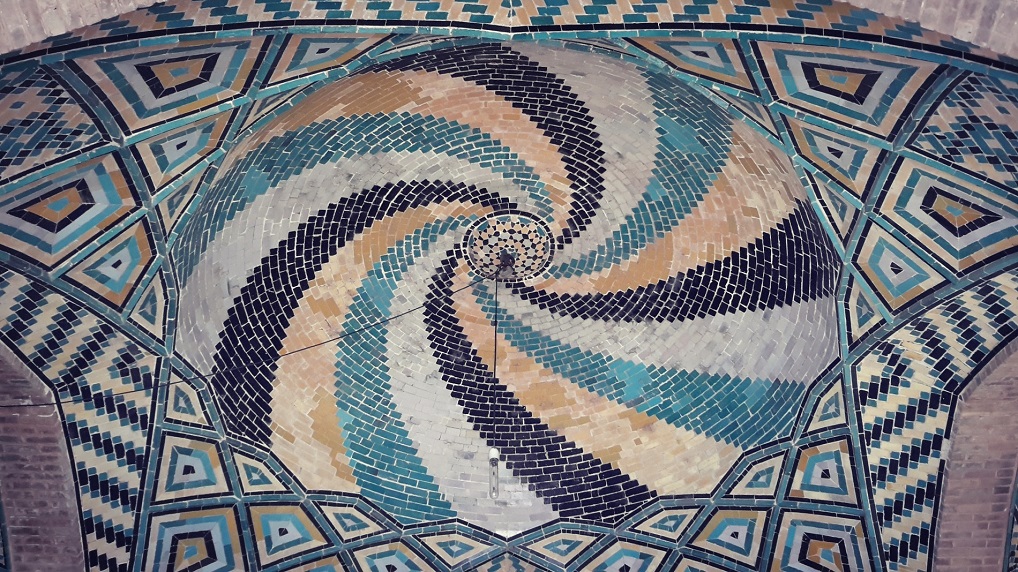 Qazvin is a city of ornaments and gorgeous tiles, "a city in the middle of a garden" (that`s how Nasseredin Shah depicted it to his European counterparts). Finally, Qazvin is the gate to amazing Alamut valley with its impressive castle. Although, it shouldn`t be missed by those who`re heading there. 
I`ve prepared a travel guide for you where I`ll tell you about the atmosphere in the city, its people, main tourist attractions, share some useful tips and my own experience of traveling to Qazvin. Hope you enjoy!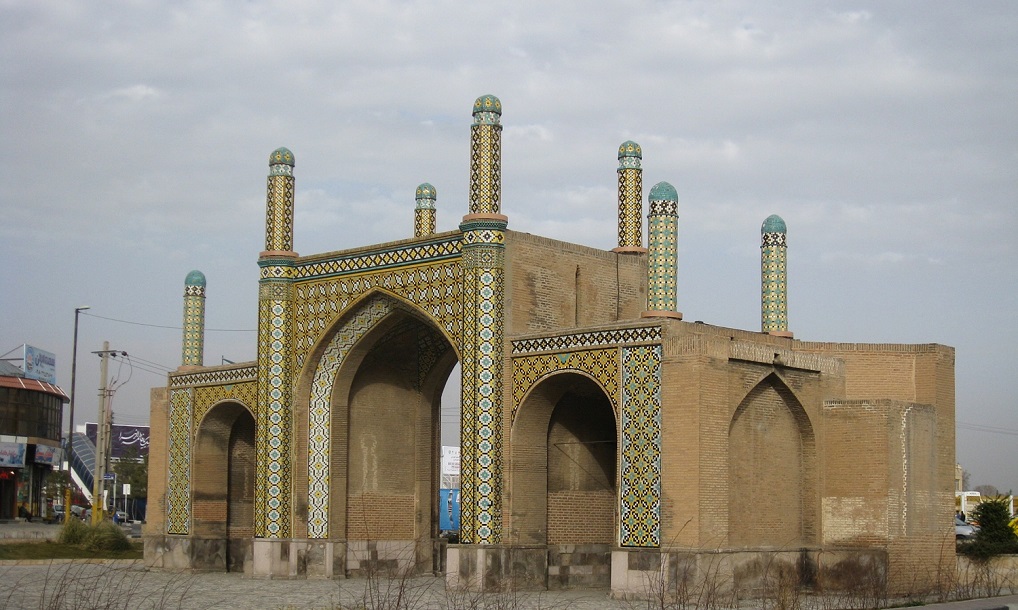 Qazvin was once a capital of Iran (only for 57 years though!) and, maybe, it owes its beauty to that time. Every sight you visit – a mosque, bazaar or city`s gate, – you`ll see lots of unique ornaments which never repeat each other. The best comparison that comes to my mind is Golestan palace in Tehran. You`ll see the same, but on a larger scale!
Qazvin is one of the few cities which preserved its traditional lifestyle. Nowhere in Iran can you see so many people (mostly older generation) riding bikes!

When we visited Qazvin, we were startled by people`s politeness. Iranians ARE generally very polite, but in Qazvin they are even more polite than that!  Moreover, they are more than nice to foreigners! While I was taking a picture of the park where older people like to gather to have a chit-chat, a young guy selling some stuff near in the street asked my husband about me. But we were surprised when he asked if there are street sellers in my country and what they sell! In the end of our short encounter he wished I would like travelling in Iran. That was really hearty and super nice!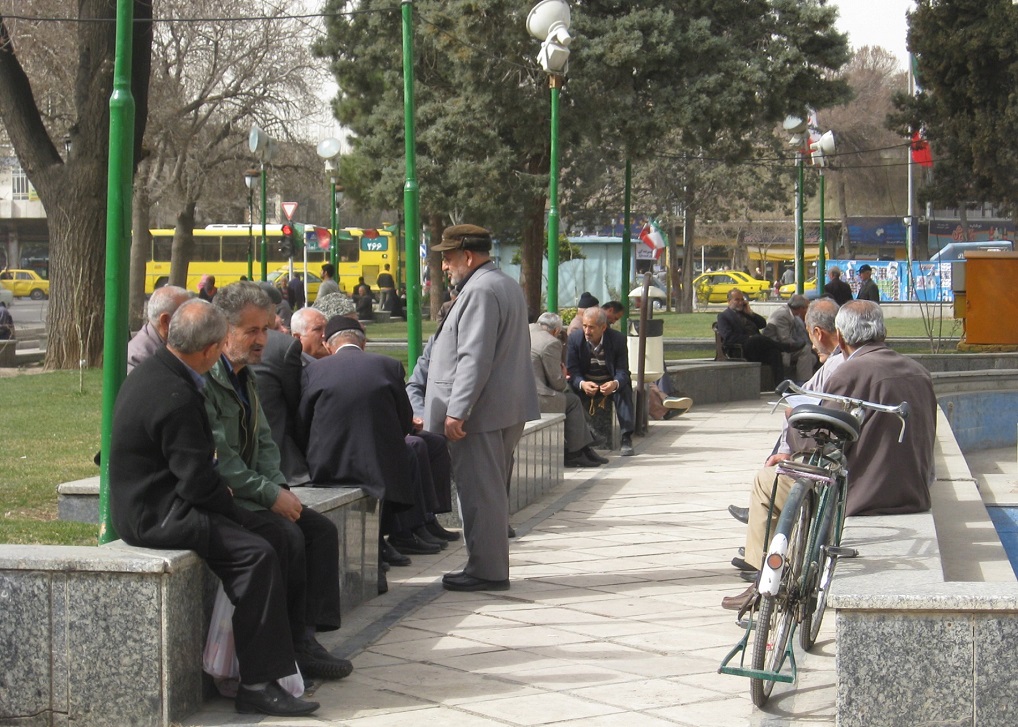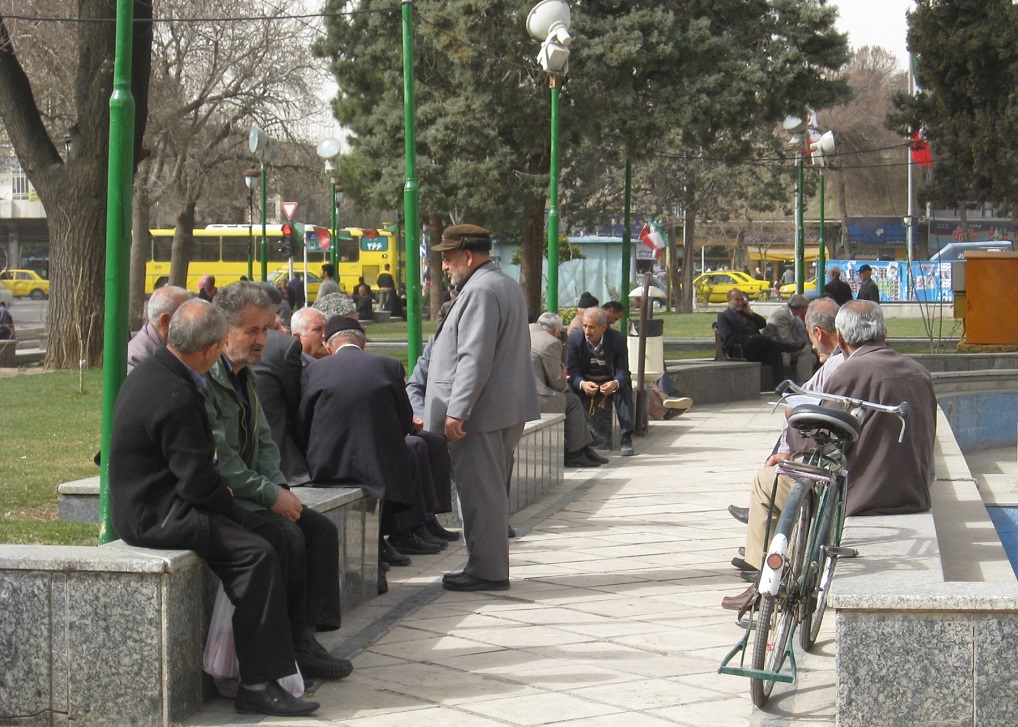 But let`s get to the sights that Qazvin has to offer to the travelers!

Every Iranian city starts with a bazaar. Qazvin has an big one which has been renovated recently and prepared to welcome tourists. Although nowadays it has lost its main function, and locals don`t do their shopping here anymore. After renovation it has been turned into a tourist attraction; most shops are occupied now by local handicraft masters. Nevertheless, Qazvin`s bazaar is a must-see for its traditional architecture, a huge caravanserai (considered to be the biggest covered caravanserai inside a city in Iran) and impressive Al Nabi mosque located in the heart of the bazaar.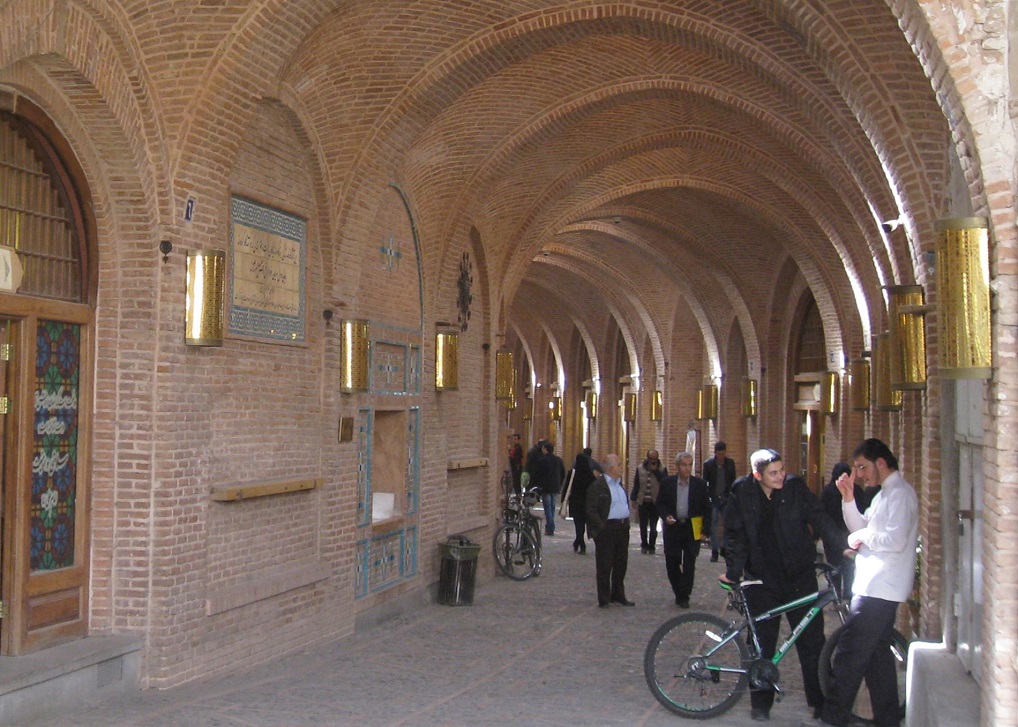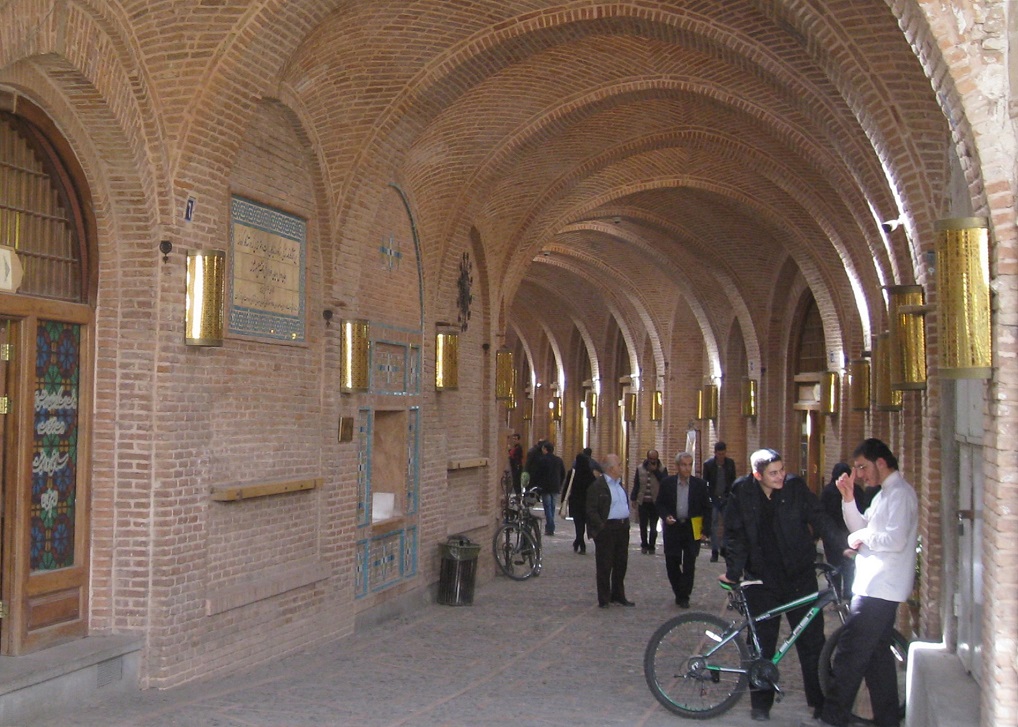 At the entrance of the bazaar there is tourist information bureau which offers free Qazvin tours on Fridays (as on February 2016). Check them out for directions, recommendations and city maps as well.
Wandering in the lanes of the bazaar you will see fewer and fewer people which, on the other hand, will let you enjoy the architecture more.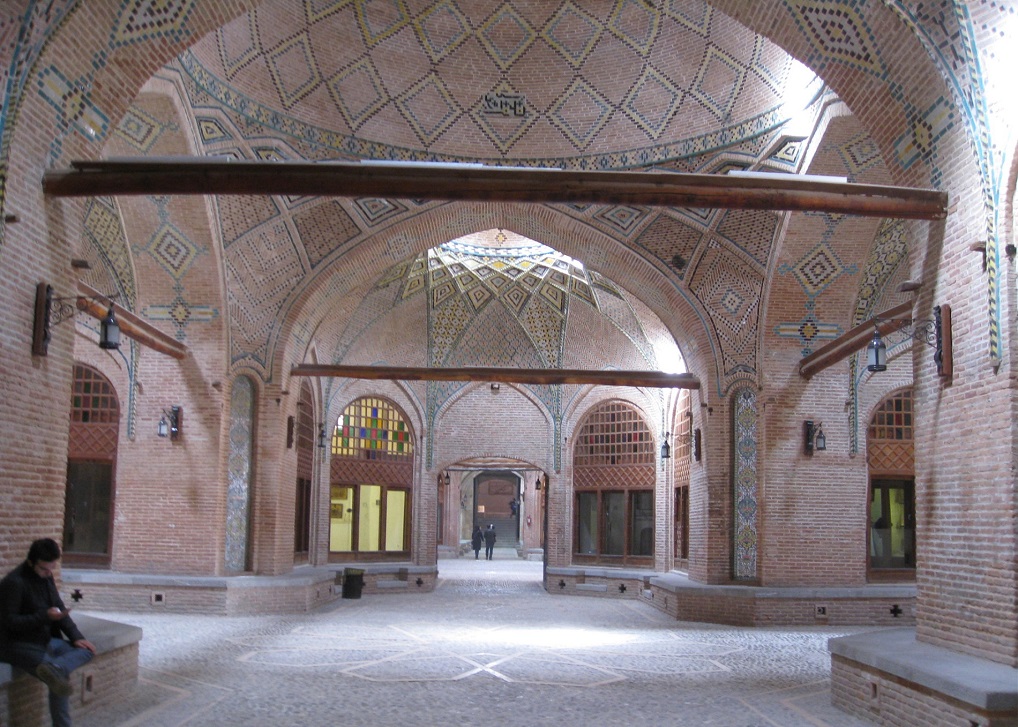 If you take the main lane, you will finally reach the 18th-century Al Nabi mosque (also known as Shah mosque or Soltani mosque) which holds Friday prayers.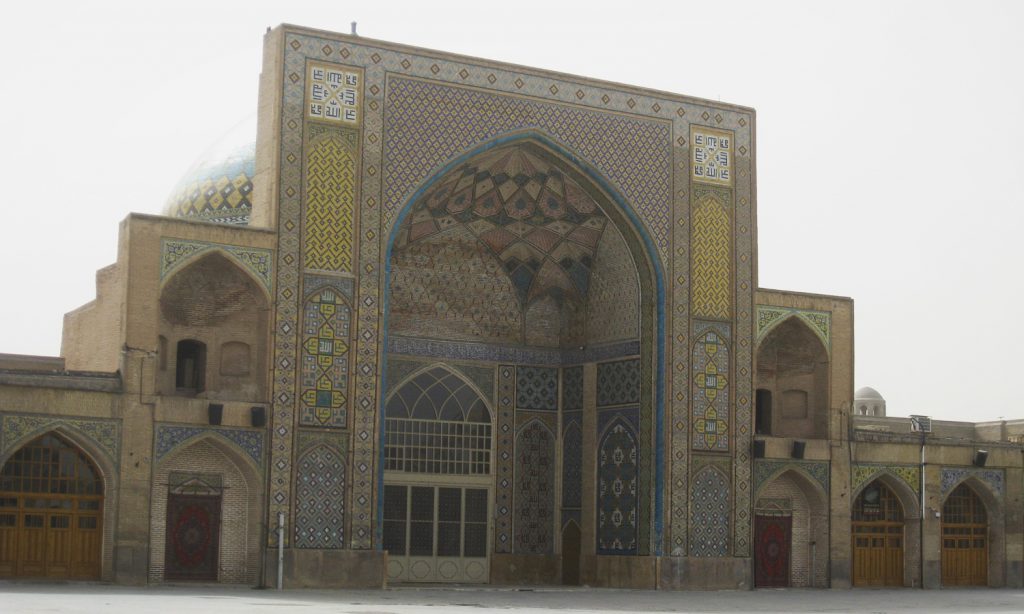 Two other remarkable mosques which I strongly recommend to visit are Jameh Atigheh Mosque and Imamzadeh Hossein Mosque (which entrance became the symbol of Qazvin).
Atigh Jameh Mosque (meaning Old Jameh Mosque) was in a disastrous condition when we visited it. It was literally falling apart. And it would be extremely sad to lose it. It reminds Al Nabi mosque pretty much, but is smaller and more intimate.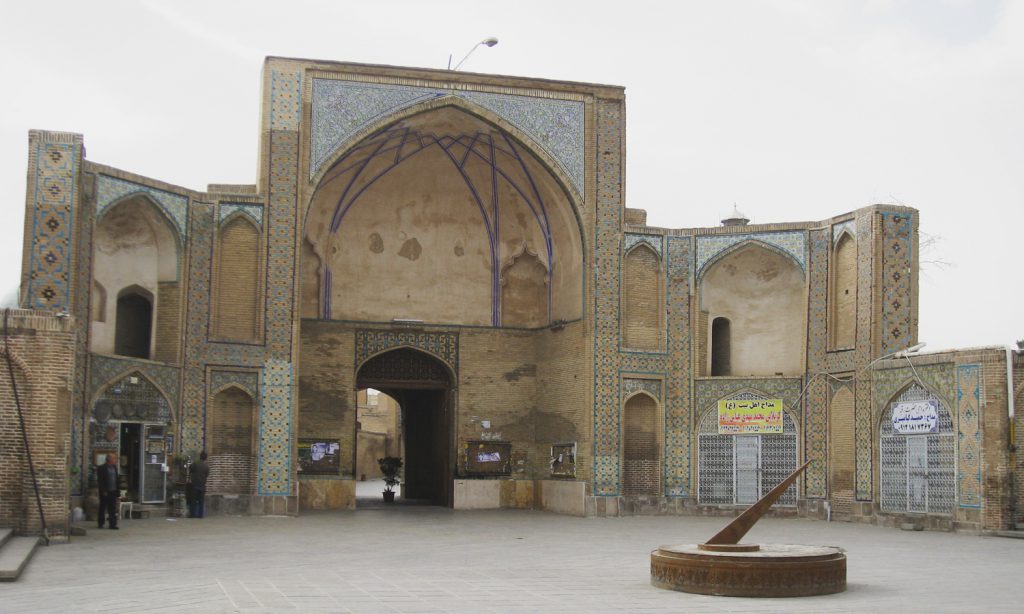 On the left from the entrance there a ceramics shop full of amazing blue bowls and cups and other staff in traditional Iranian style. All handmade and painted by hand – you won`t be able to find two things with exactly the same shape or pattern. Extremely cheap as well, so it will be a hard task to leave without a purchase!

If you decide to visit Atigh Jameh Mosque, it would be a good idea to walk there. It`s situated in Sepah Street which is believed to be the first street ever built in Iran! On the map you can find it under the name Shohada Street. On the north end of the street you can see the entrance of Ali Qapu Palace which is interesting enough to stop by to take a couple of photos and move on. The palace itself is closed for visitors. 

The last must-see mosque in Qazvin is marvelous Imamzadeh Hossein with walls completely covered with pieces of mirrors inside and ornaments outside.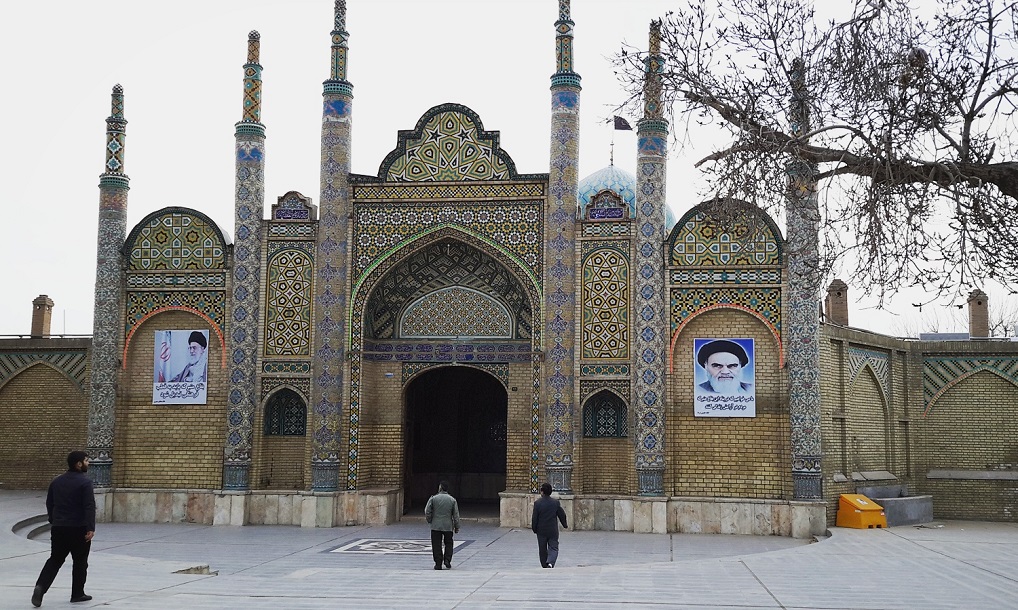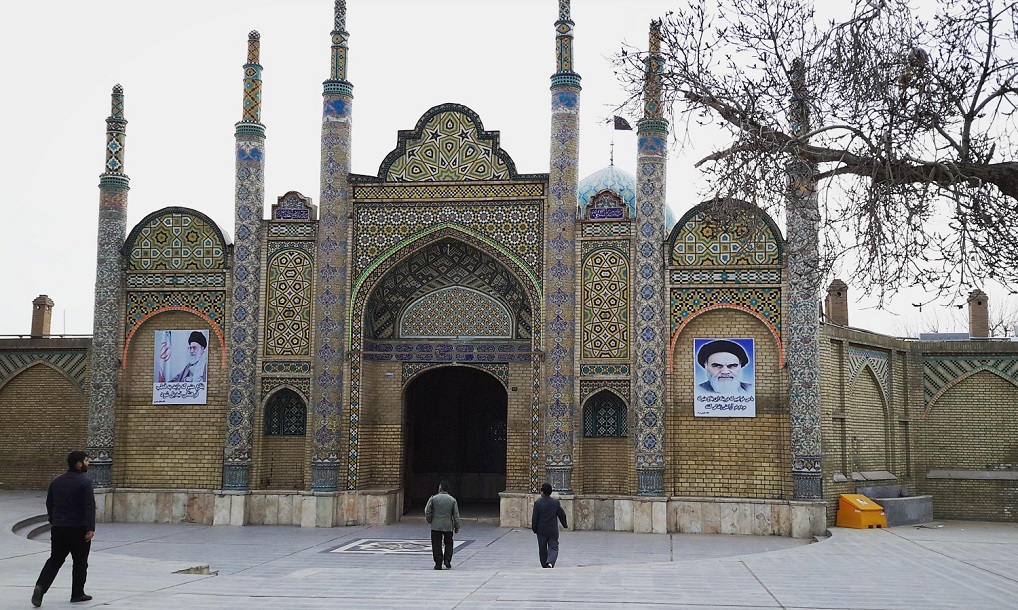 There are, unfortunately, only two palaces left in Qazvin: Ali Qapu (which I have already mentioned) and Chehel Sotoun. The second one is located right at Azadi Square (also known as Sabzeh Meydan) in a small park and hosts a calligraphy museum. It must be said that Qazvin is well-known for its calligraphy masters. The most famous was Mir Emad Hassani. So, if you are interested in Iranian art, it might be a good idea to take a look at the museum`s collection and check out the palace from inside!
Two other main sights of Qazvin are its gates. One of them, Old Tehran Gate, is right near the bus terminal and used to welcome travelers for centuries. You won`t miss it if you come to Qazvin by bus! The other one, Darb-e Kushk Gate, is situated apart from other sights and the historical center, but still is easily reachable from Azadi Square.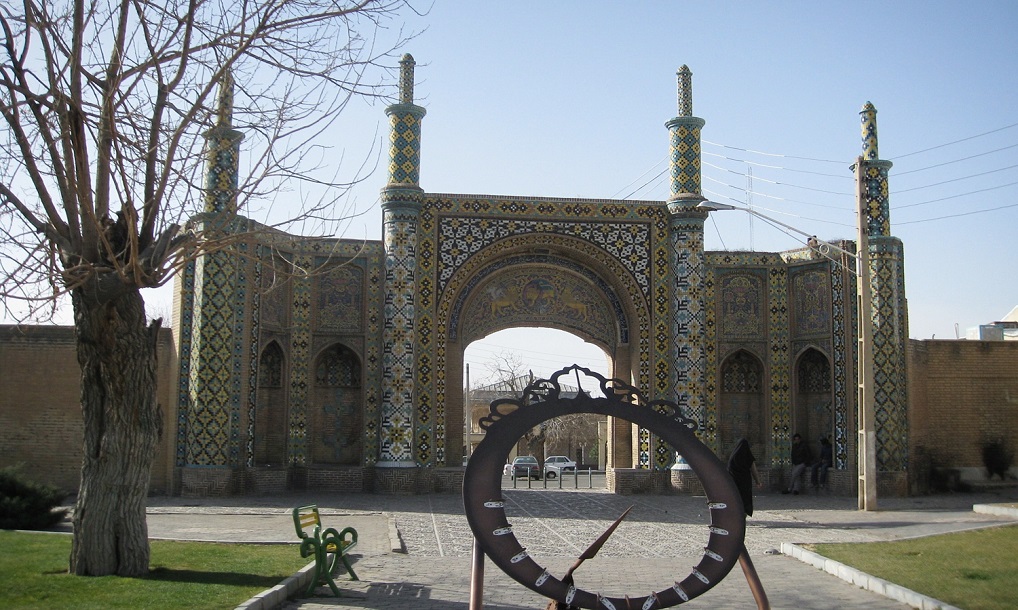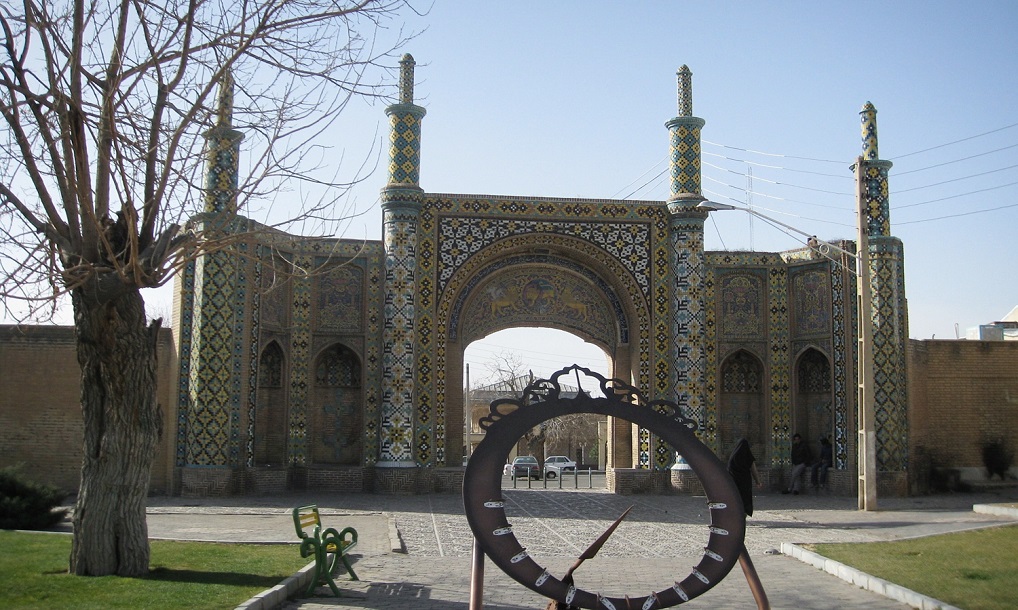 Qazvin has a big Armenian diaspora. That`s why there are a few churches in here. The worst part is that all of them are closed for visitors of other religions. Some hurches even had to put a paper on the door asking tourists not to ring the bell, because they won`t be let in anyway. The only church that is open for visitors is Kantoor church which was built in early 20th century by Russians who were living there back then. Unfortunately, there was no one to take care of it when they left and it became a part of Qazvin`s tourist attractions. Iranians couldn`t let it stand still without bringing any income (the entrance is free) and opened a jewellery shop inside.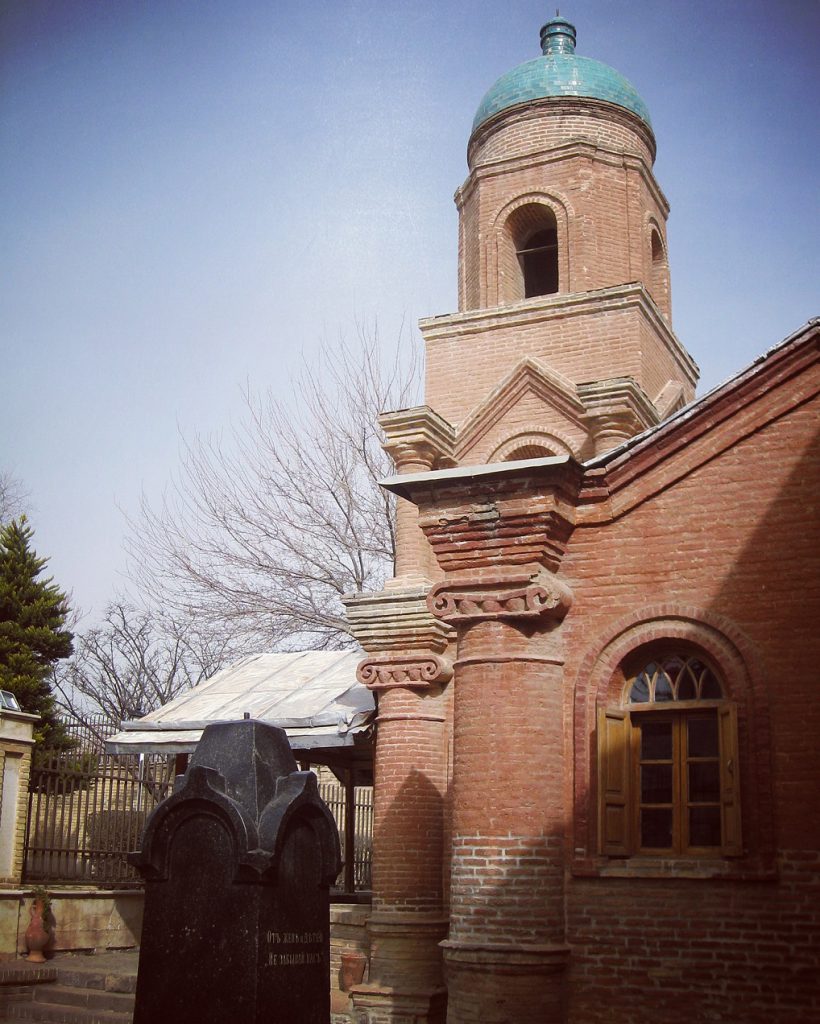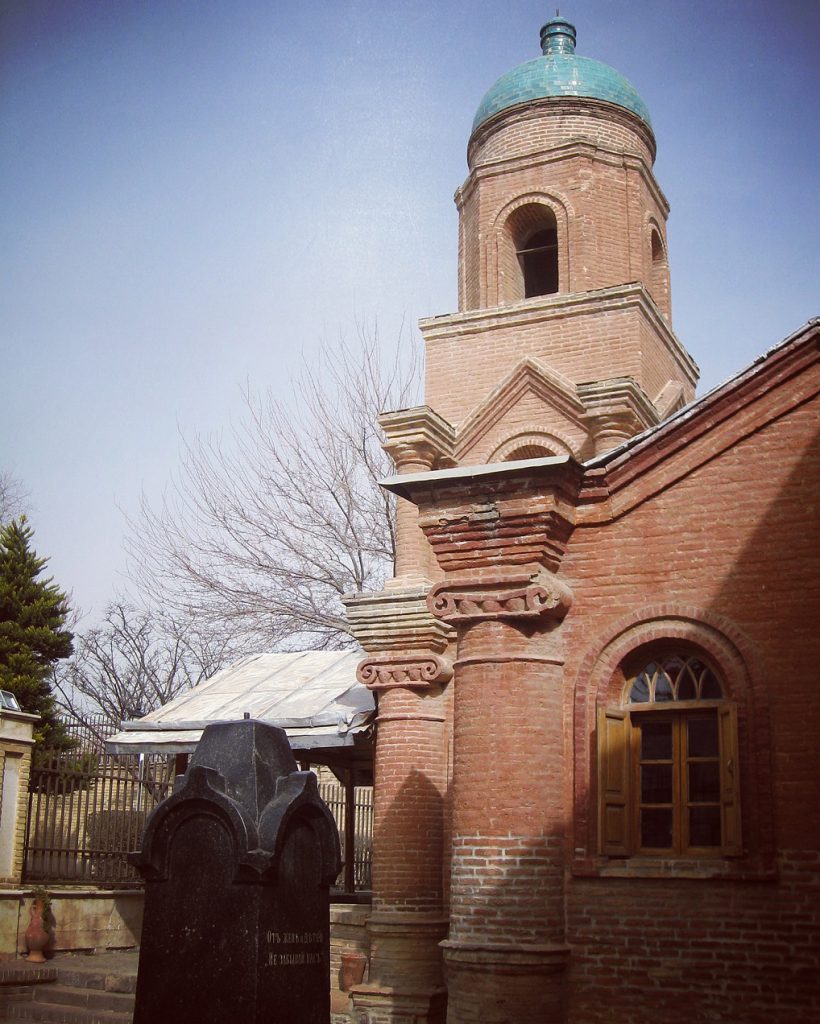 You can`t go to Qazvin and not visit one of its water cisterns. One of the biggest ones is Sardar Bozorg Water Cistern. Not in use anymore, but still worth visiting, I believe.
What is not worth visiting is Qajar Hammam which has been turned into an Anthropology Museum. Why not? – you may ask. Because there is a hammam turned into a museum in every Iranian city. What is more important is that they are all the same. It`s definitely worth visiting once on your whole trip, but going to hammam in every city is too much. I would recommend you to see the one in Kashan where Iranian prominent prime minister Amir Kabir was assassinated. It`s huge and shows how hammams worked much better than any other hammam.
The historical center of Qazvin is full of atmospheric narrow lanes with small shops. Don`t hesitate to take a walk through them to see everyday life of the city. Although Qazvin`s quite close to Tehran, it seems to be stuck in the last century having preserved its relaxed pace of life.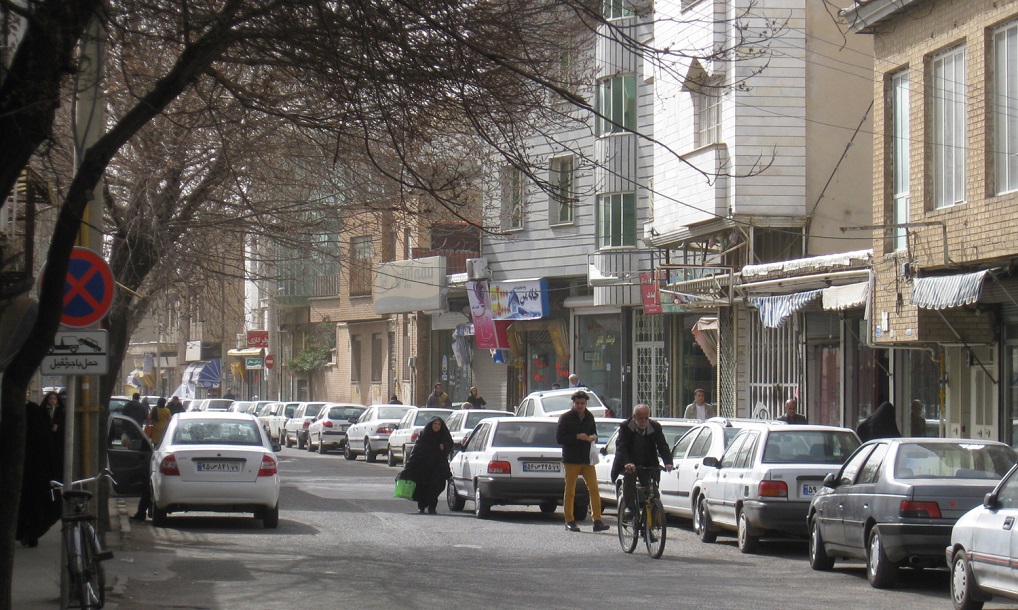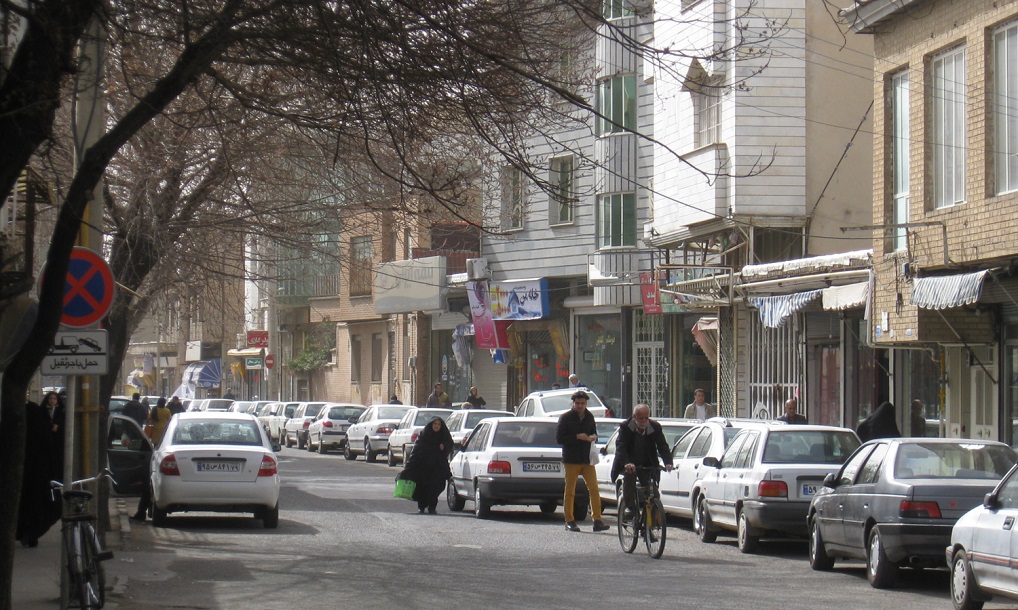 Food and Souvenirs
The most famous Qazvin dish is gheymeh nesar. It`s rice with pieces of meat, split peas, barberries, orange zest and nuts. Although some Iranians (even!) don`t like it because of its sweet-sour flavour, for me it`s heavenly delicious. We tried it in Eghbali restaurant which is very close to the sights. It`s a modern, a bit expensive (compared to other restaurants in Qazvin) restaurant which has an elaborate menu of Iranian traditional food including several Qazvin specials.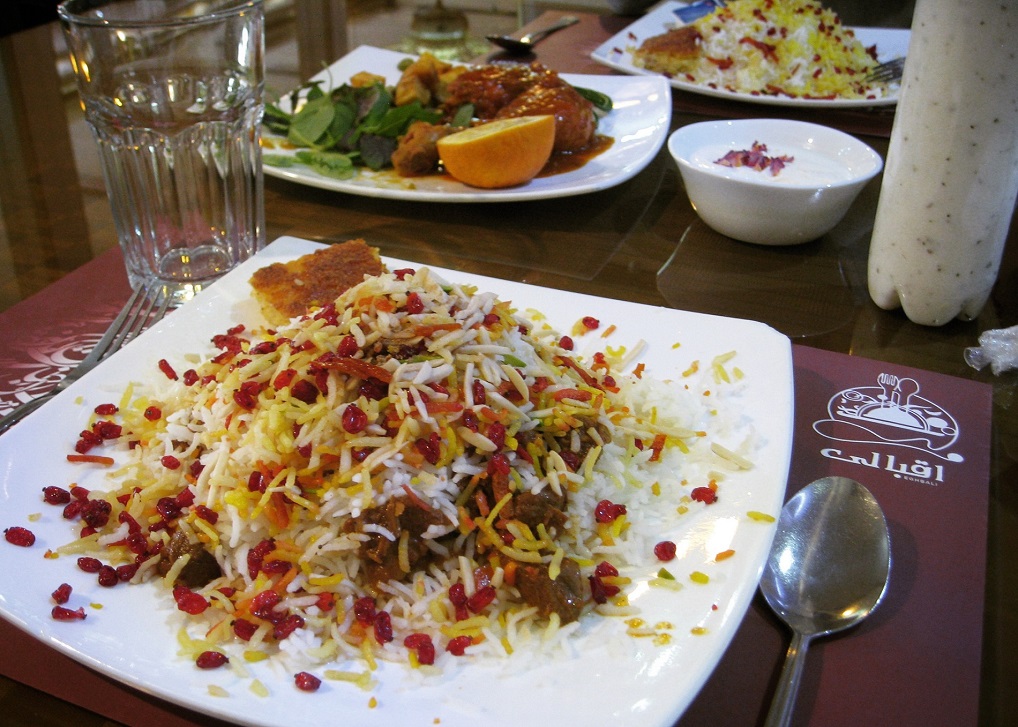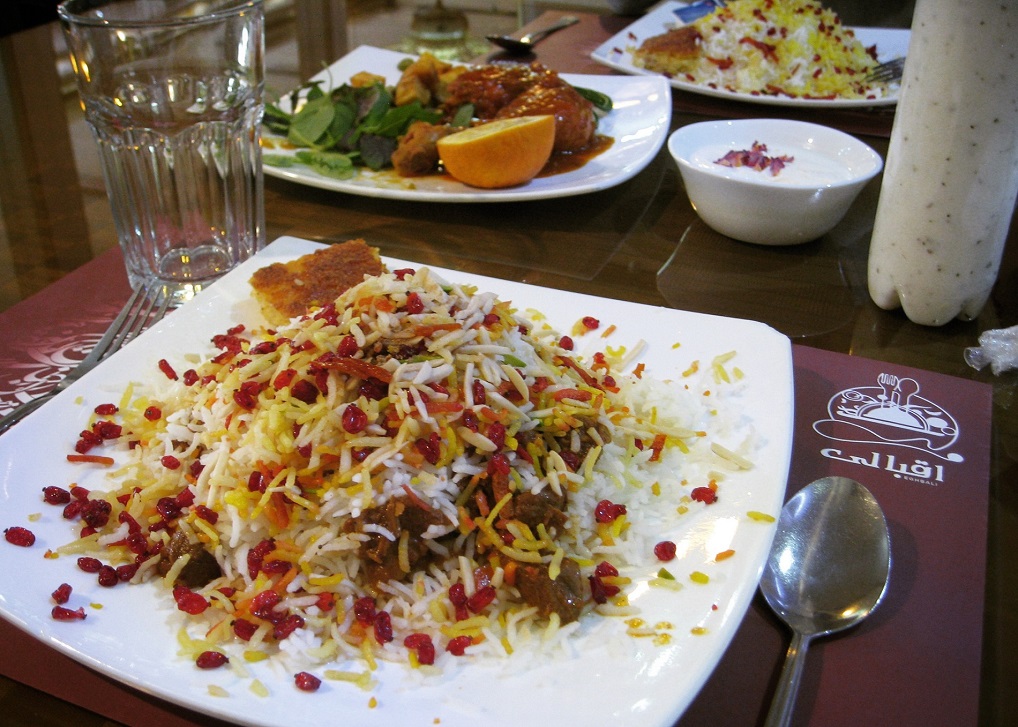 Souvenirs… Like many Iranian cities Qazvin has its own version of Iranian sweets. Here you can try super sweet tricolor baghlava and a bit too plain nun chay. To my taste, of course ????
Study in Qazvin
Those who are considering coming to Iran to study Farsi, make sure to check out Qazvin`s Imam Khomeini International University which offers a complete course of Farsi as a foreign language. I would recommend to contact them directly as their website doesn't offer much information. There`s their contact information.
When to go there:
The city is amazing at any season, but especially beautiful at spring and autumn. However, the best season for Alamut valley is summer as it`s located on the heights and it`s much chillier there than in the city.
Qazvin is a beautiful getaway destination from Tehran. One day will be enough to see the city, however, if you have more time, I would recommend you to stay here for a couple more days to pay a visit to Alamut valley with its stunning castle and crystal clear Evan lake.
How to get there:
The easiest way would be taking a bus or a shared taxi from Azadi Square terminal which go pretty frequently. The trip will take about 2 hours. I believe, you can even take a bus that goes to Zanjan, Tabriz or Rasht if you are in a hurry. But these buses usually don`t go into the city, so you`ll have to get off on the outskirts.
The map of Qazvin will help you to find all sights mentioned in the guide.
I would be more than happy to find out about YOUR impression of Qazvin! Want to share your favorite place in Qazvin that I`ve missed? Don`t hesitate to write it in comments! Looking forward to your feedback!
By the way, if you find this guide useful, feel free to share in with your friends!
For more photos from Qazvin check out my Instagram page @stranger_in_tehran !