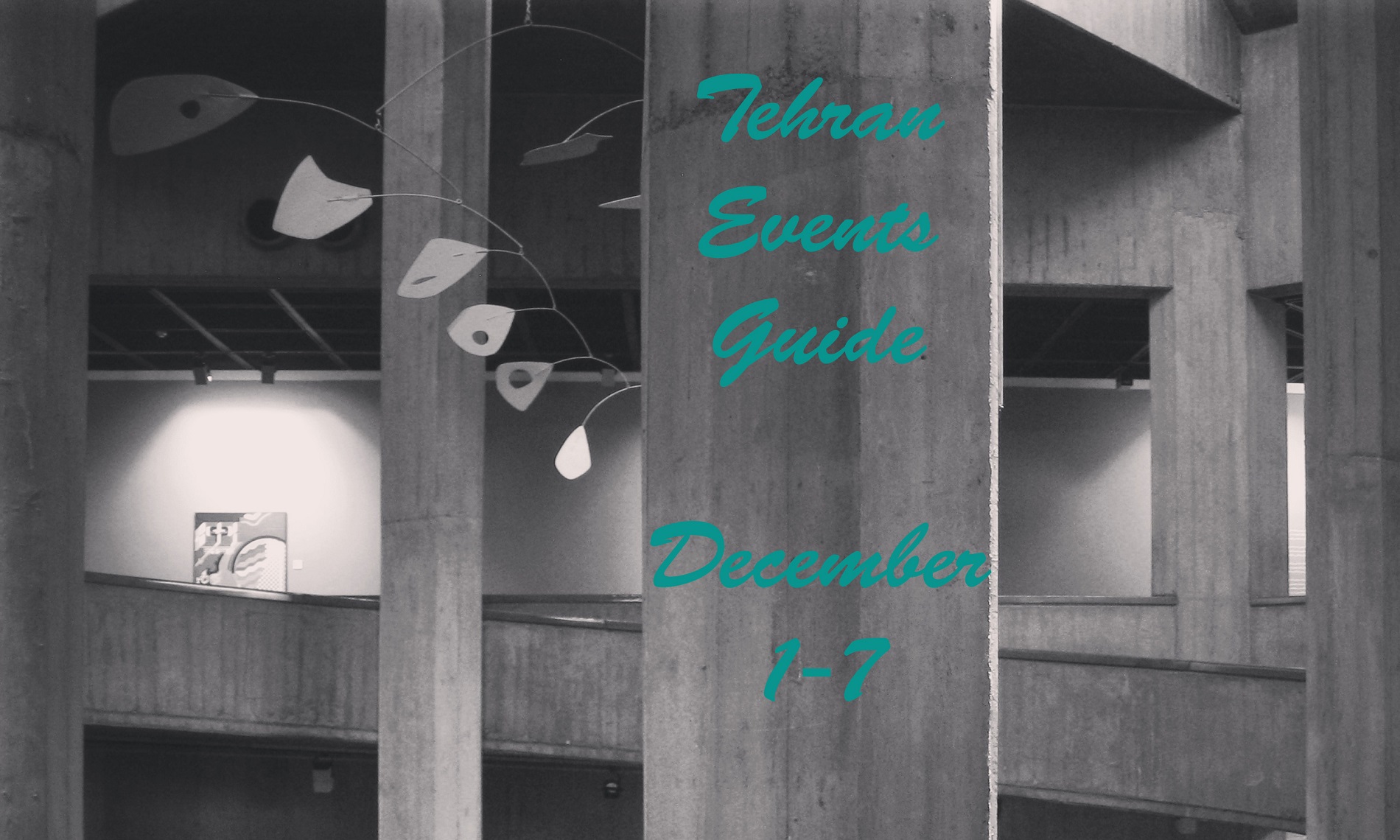 Tehran Events Guide: December 1-7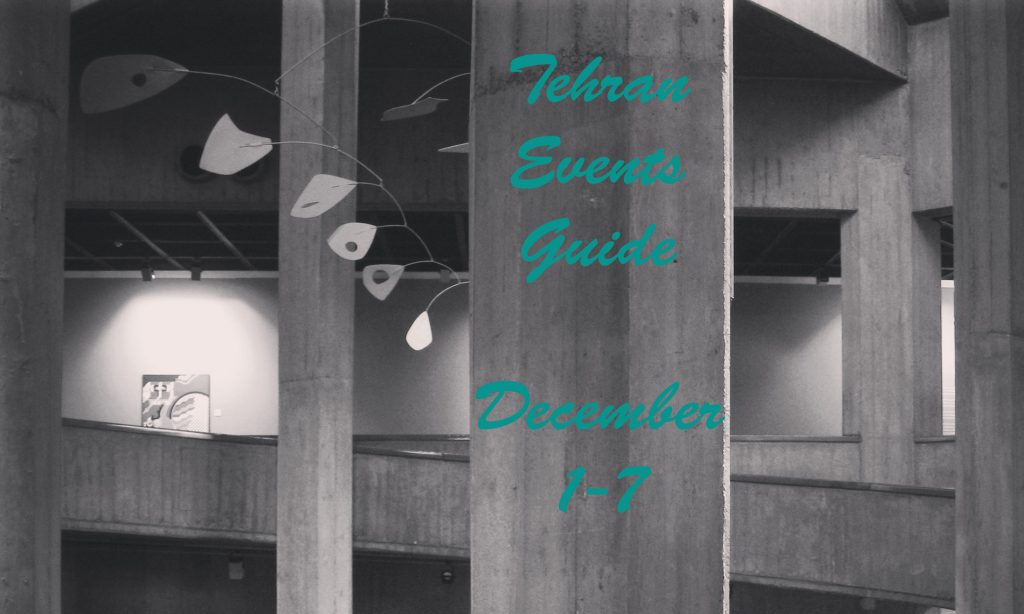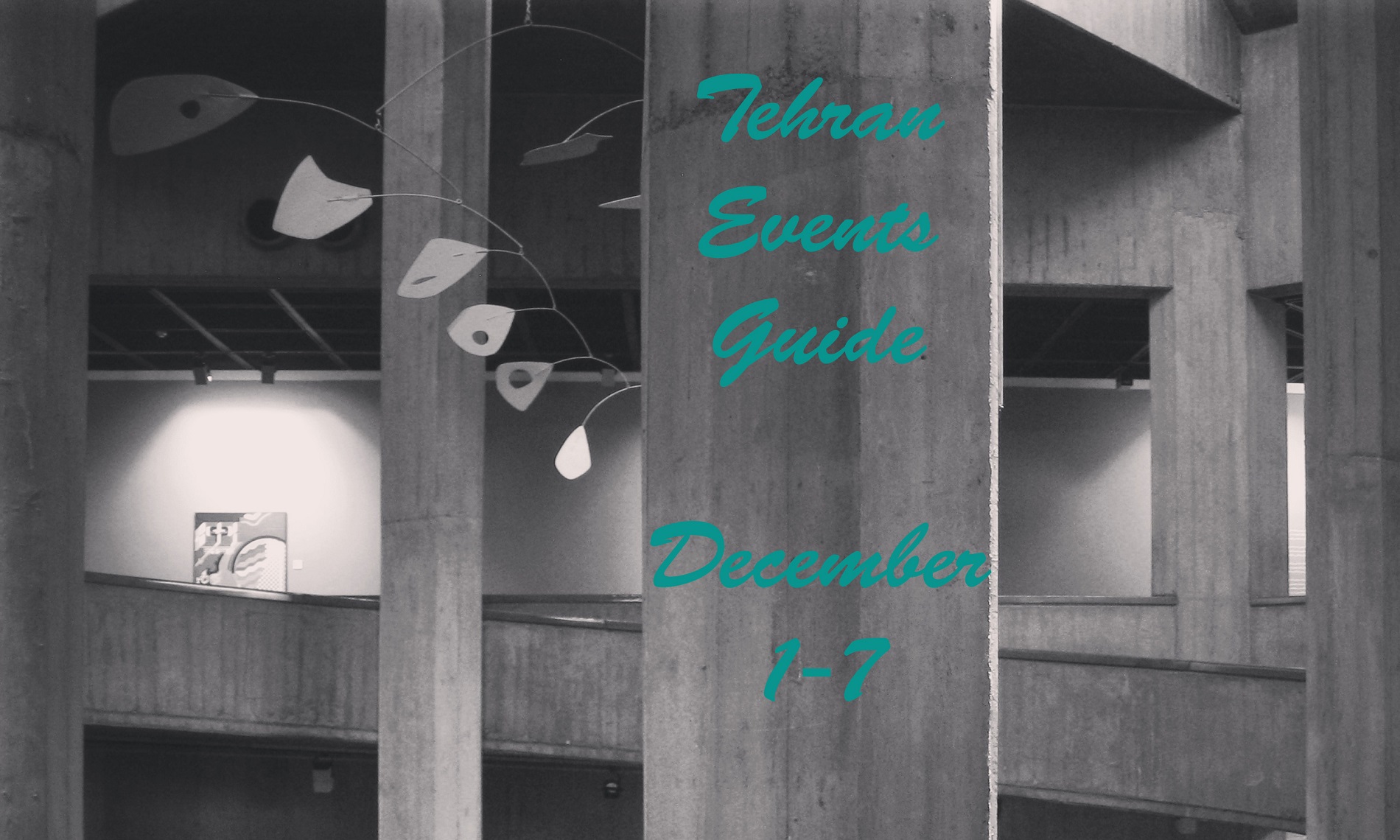 In Tehran Events Guide I`m introducing exhibitions, movies (in English, of course), concerts, festivals and other happenings that might interest you so that you won`t have to check multiple websites to decide where to go at the weekend! The week of mourning is finally over, and lots of new cultural events are waiting for us!
Featured Event

It`s less than a month left till Christmas – just the right time to start your Christmas preparations! Can`t feel Christmas spirit in the air? Maybe, Christmas Bazaar can help you! Armenian Cultural Ararat Organisation is holding its Annual Christmas Bazaar this weekend where you can purchase Christmas decorations and presents and share the joy of the coming holiday season with others.
When? December 1-2 from 10 am till 9 pm
Where? Ararat Complex, Ararat Ave, Vanak Ave, Vanak Sq, Tehran
Tickets (10 000 Tumans) can be purchased at the gate.
Art Exhibitions
⟹ Masterplan (Mixed Media Solo Exhibition) at Ab-Anbar Gallery will be on till December 15.
Address: No.2, Roshanmanesh Alley, Khaghani St, Enghelab St, Darvazeh Dolat, Tehran
Open from 12 till 8 pm every day except Saturdays.

⟹ Iranian and Arab Modern Art Exhibition at Tehran Museum of Contemporary Art will be on display till December 23.
Address: near Laleh Park, North Kargar St, Tehran
Open: 10 am-6pm Sunday-Thursday, 3-6 pm Friday 

⟹ Autumn Collection Exhibition at Shams Art Gallery (on display till Dec.11)
Address: No.10, Khan Sefid Alley, Niavaran Cultural Center, North Pasdaran St.
Open from 9.30 am till 7 pm every day except Thursday and official holidays

⟹ Maryam Khoonsar Solo Photo Exhibition at Haft Samar Gallery (on display till Dec.7)
Address: No.8, 5th Alley, Kooh-e Noor St, Motahari St, Tehran
Opening on Friday 4-8 pm.

⟹ Jazeh Tabatabaee Painting and Sculpture Exhibition at Shahrivar Gallery
(on display till Dec.23)
Address: No.9, Hormoz De, North Khazar St, Elahieh, Tehran
Opening on Friday 4-8pm
Jazeh Tabatabaee is a renowned Iranian sculptor and artist who was the founder of the first art gallery in Iran. His works can be found in museums and private collections all over the world.

⟹ Printmaking Group Exhibition at Atbin Gallery (on display till Dec.6)
Address: No.42, Khakzad St, Touraj St, South of Parkway Crossing, Valiasr Ave, Tehran
Opening on Friday 4-9 pm
And three exhibition openings on Friday:
⇛ 
Fath Ali Mirza and My Dream
– Solo Painting Exhibition of Saeed Khazaee at Seyhoon-2 Art Gallery (on display till Dec.14)

Address: No.24, Sinaei Alley, Keyhan St, Moghaddas Ardebili Ave, Tehran
Opening: Friday, December 2, 4-8 pm
⇛
The Collection of Visual Arts
– Group Exhibition at Behnam Dahshpour Art Gallery (on display till Dec.15)

Address: No.13, Marmary Alley, Masjedi Alley, Shahid Jabarian (Farvardin) Alley, Shahid Lavasani (West Farmanieh) St.
Opening: Friday, December 2, 4-8 pm
⇛
Gentle Land (Cemetery)
– Solo Photo Exhibition of Arman Estepanian at Afrand Art Gallery (on display till Dec.16)

Address: No.48, 19 St, Jahanara St, Yousefabad Ave, Tehran
Opening: Friday, December 2, 4-9 pm
Concerts
♪ Tehran Symphony Orchestra Concert will play for classic music lovers on Thursday.
When? December 1 at 9.30 pm
Where? Vahdat Hall, Shahriyar St, Hafez St

♪ Want to hear what Iranian youth fall for? Visit the concert of famous Iranian pop singer Mohsen Yeganeh.        
        When? December 2-3 at 5.30 pm & 10 pm
Where? Milad Hall, Int`l Fair, Seoul St, North Chamran Hwy

♪ Moritz Ernst`s Solo Piano Concert
When? December 3 at 2 pm
Where? Niavaran Cultural Center, opposite to Niavaran Park, Pasdaran St.
NOTE: Tickets for the concerts can be purchased online at www.tiwall.com. 

If I missed some interesting event or you want to share your own recommendations,  I will be more than happy to hear them! Don`t hesitate to write them in the comments! ????????????