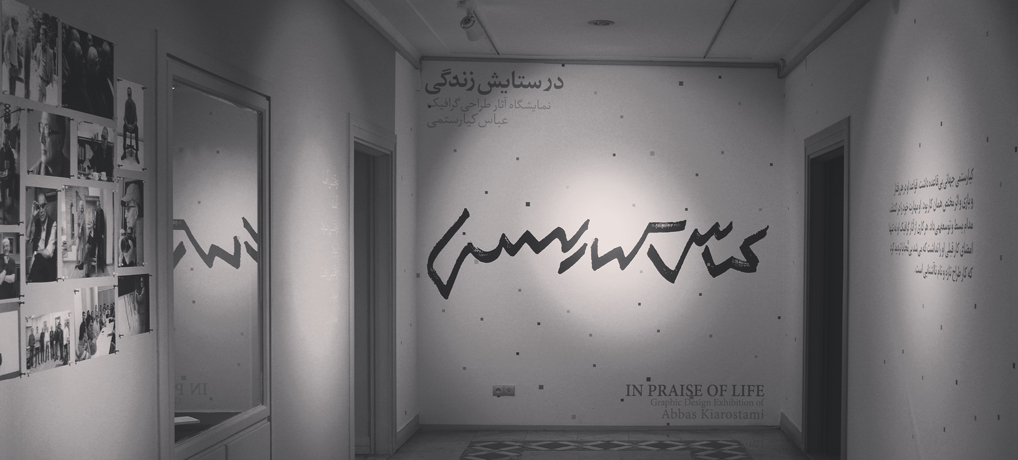 Tehran Event Guide: July at a Glance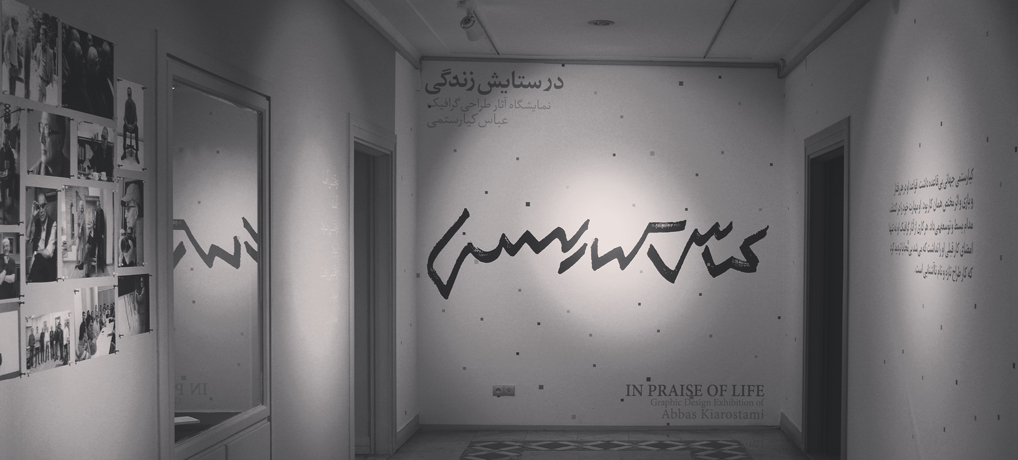 Summer is on its peak, and the best way to spend these days is to seek shelter in galleries, cinemas, cafes or somewhere in the mountains to the north from Tehran. In this post I`ll provide recommendations for cultural events and galleries in July.
One of the most curious events this month is certainly Tribute to Abbas Kiarostami Event organized by Iranian Artists Forum. It includes demonstration of the most famous Kiarostami`s films as well as scenes from his last film which was never finished, 24 Frames. The entrance is free, so don`t miss a chance to watch these films in the company of Kiarostami`s fans. Of course, if you understand at least basics of Farsi to understand what`s going on on the screen 🙂
Abbas Kiarostami (1940-2016) is probably the most prominent Iranian film director who won multiple international awards including Cannes` Palme d`Or. His films Taste of Cherry (1997) and Where is the Friend`s House? (1987) are in the must-see list for getting familiar with Iranian cinema. However, his art work wasn't limited to feature films. He started his career making short films for children which are interesting to see too. During all his life he was writing scripts for films and poems, he was an outstanding photographer and graphic designer.
Here is the schedule of the screenings:
July 1 (Saturday): 3pm – Homework (1989), 5pm – Close-Up (1990),
7pm – The Report (1977), 9pm – Life and Nothing More (1991)
July 2 (Sunday): 3pm – Where Is the Friend`s House? (1987), 5pm – Ten (2002),
7pm – Like Someone in Love (2012), 9pm – Taste of Cherry (1997)
July 3 (Monday): 3pm – Under the Olive Trees (1994),
5.30pm – Official Ceremony + Take Us Home + 24 Frames
9pm – The Wind Will Carry Us (1999)
If you are curious about Iranian cinema, take a look at this post dedicated to another prominent Iranian film director Asghar Farhadi and his new movie The Salesman.
Also, as part of the event there is an exhibition where you can get familiar with Kiarostami`s art work apart from film directing. It includes poster design and title sequence design for such classics as Gheysar (1969) as well as modern films Ye Habbeh Ghand and Be Hamin Sadegi directed by Reza Mirkarimi. Abbas Kiarostami has developed a unique font which he used in designing title sequences for films (just take a look at his own signature). 
The exhibition takes place at Iranian Artists Forum which is open from 1pm to 8pm and will last till July 5. By the way, on the second floor of the gallery you can see the permanent installation Haft Chenar (Seven Plane Trees) by Abbas Kiarostami.
Address: Art Park, Mousavi St, Taleghani St.
Art Picks
Tehran Museum of Contemporary Art is hosting the exhibition called Parviz Tanavoli and the Lions of Iran which depicts the lion in five millennia of Iranian art and in the works of modern Iranian artist Parviz Tanavoli.
One of the most famous Tanavoli`s sculptures, Farhad, is displayed in front of City Theater in Tehran.
TMOCA has gathered exhibits from the National Museum of Iran, Reza Abbasi Museum and private collectors which will be on display till August 29.
Address: Near Laleh Park, North Kargar Ave
---
Successful Silk Road Gallery is helding Summer Show of the works of the gallery`s photographers. You can visit it till July 21 every day except Saturday from 4 to 8pm. What I like about this gallery is that you can easily reach it from Enghelab Square and then tale a walk in Laleh Park which is just opposite the gallery.
Address: Keshavarz Blvd, between Ghods & Vesal St, 210
---
If you want to learn more about traditional Iranian art forms, I`d recommend to visit Calligraphy Group Exhibition at Sohrab Gallery open to visitors till July 5 from 11 to 8pm except Sundays.
---
There is another exhibition which title has caught my attention – Repeat with a different perspective at Vali Art Gallery. However, I failed to find any further information about the exhibition even at the gallery`s website. Maybe this intrigue is worth a try! The gallery is open from 4 to 8pm every day except Saturdays till July 14.
---
More information about art exhibitions can be found at galleryinfo.ir (Farsi only).
For buying a ticket to a concert, check tiwall.com or iranconcert.com.
* * * * *
What I want from my blog posts is to be helpful, so it`s really important for me to know your opinion. What kind of events and information would you like to see in Tehran Event Guide?
If you have visited any of the events I`ve mentioned, don`t hesitate to share your opinion and impression in comments below! And if you are just planning to go to one of them, drop me a line in Instagram and we can go there together!