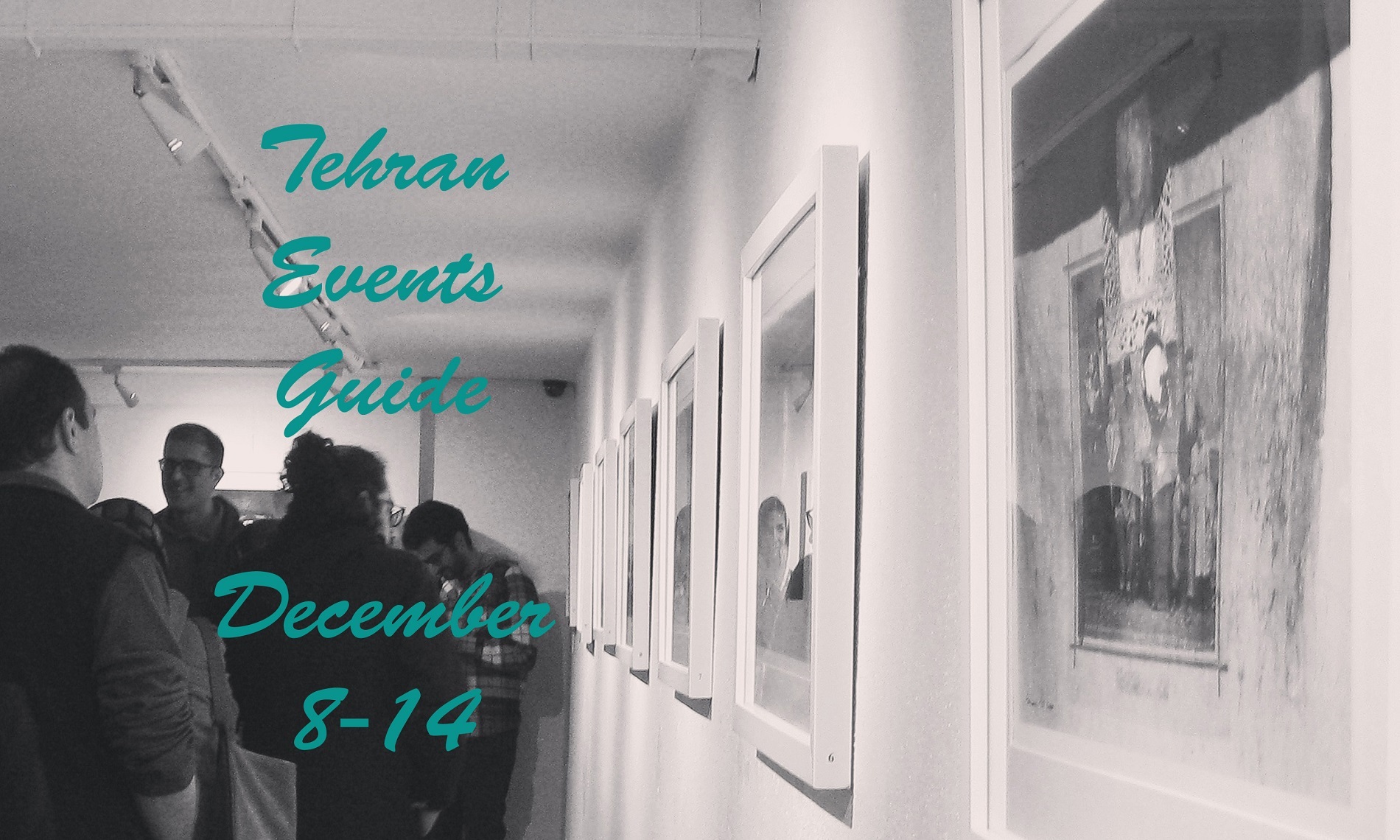 Tehran Events Guide: December 8-14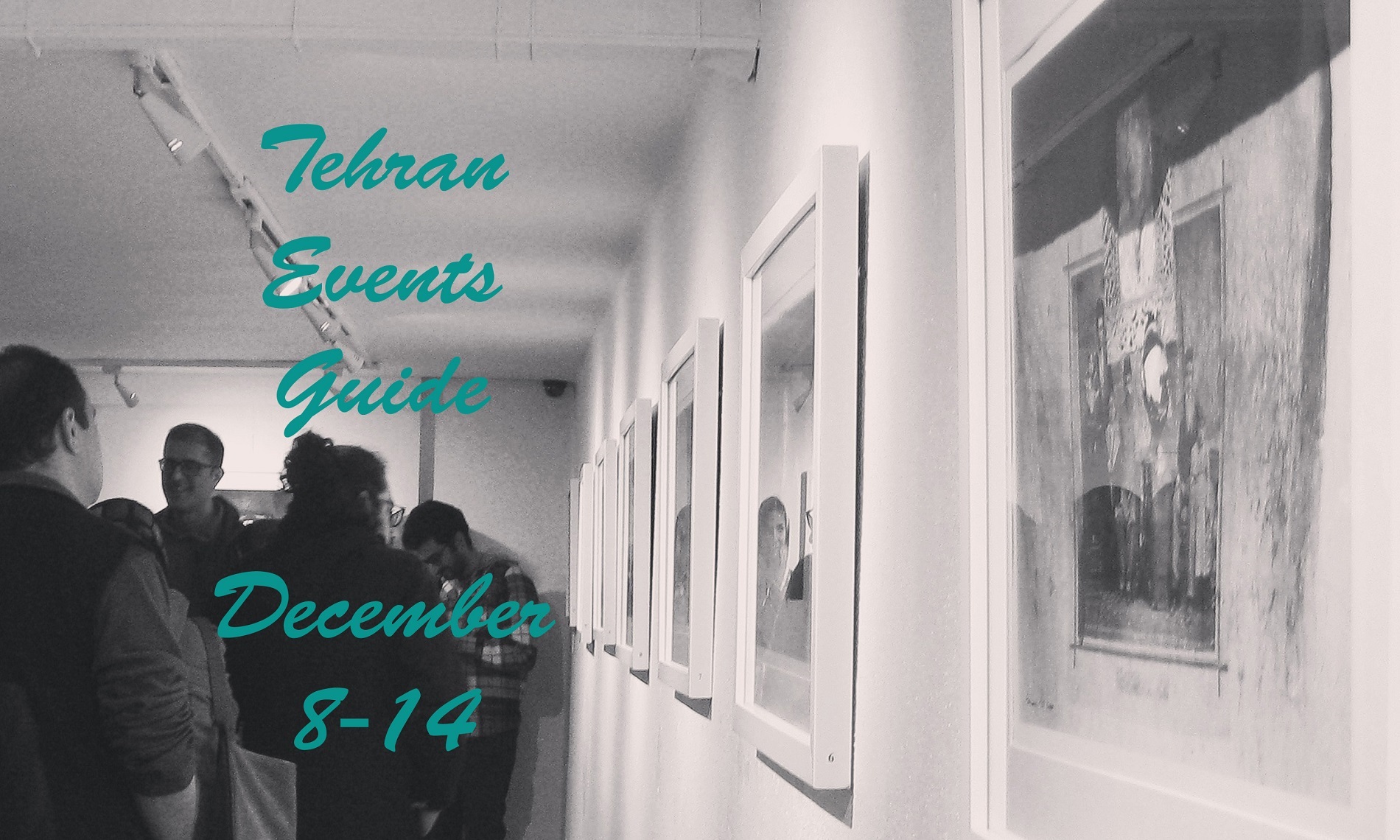 In Tehran Events Guide I`m introducing exhibitions, movies (in English, of course), concerts, festivals and other happenings that might interest you so that you won`t have to check multiple websites to decide where to go at the weekend! This weekend is going to be packed with interesting events happening in Tehran! 

Featured Events

I almost missed Cinema Verite Festival which is another name for Iran International Documentary Film Festival. It started on December 4 and on December 11 the winners will be announced. Just like Short Film Festival, it is held in a great venue at the heart of Tehran – Charsou Cineplex with 5 cinema halls. The entrance is completely FREE, so don`t miss a chance to see a movie or two!

The schedule of the Festival screenings can be found here. Also, take a closer look at Special Screenings every day at 11 pm – there are a few significant films. 

My pick – Lo and Behold: Reveries of the Connected World (a 2016 documentary directed by Werner Herzog).

I can`t promise, but I suppose that even Iranian films will be screened with English subtitles, so you can give films from National Selection a try. 

My picks: One kilogram of fly wings (about mehrie in Iran)
               Live, River (about Zayandeh-rood in Isfahan)
               Kerman Documentary Cinema
Address: Charsou Cineplex at Jomhoori-Hafez crossroad

                                         **************************

Another grand event is 10 Days with Iranian Photographers which will be held from December 9 to 18. The main venue is going to be Iranian Artists Forum, but special events will be held at Arasbaran Cultural Center, Maryam Gallery and Photography Museum as well. The galleries of Iranian Artists Forum will be open to the visitors every day from 1 till 8 pm. 

Address: North Moosavi St, Taleghani St, Tehran


Art Exhibitions
⟹ Jazeh Tabatabaee Painting and Sculpture Exhibition at Shahrivar Gallery (on display till Dec.23)
      Address: No.9, Hormoz De, North Khazar St, Elahieh, Tehran

     Jazeh Tabatabaee is a renowned Iranian sculptor and artist who was the founder of the first art gallery in Iran. His works can be found in museums and private collections all over the world.

⟹ Iranian and Arab Modern Art Exhibition at Tehran Museum of Contemporary Art will be on display till December 23.
      Address: near Laleh Park, North Kargar St, Tehran
      Open: 10 am-6pm Sunday-Thursday, 3-6 pm Friday 


⇒ 
Fath Ali Mirza and My Dream
 – Solo Painting Exhibition of Saeed Khazaee at Seyhoon-2 Art Gallery 
(on display till Dec.14)

Address: No.24, Sinaei Alley, Keyhan St, Moghaddas Ardebili Ave, Tehran
⇒ 
The Collection of Visual Arts
– Group Exhibition at Behnam Dahshpour Art Gallery (on display till Dec.15)

Address: No.13, Marmary Alley, Masjedi Alley, Shahid Jabarian (Farvardin) Alley, Shahid Lavasani (West Farmanieh) St.

⇒ Gentle Land (Cemetery) – Solo Photo Exhibition of Arman Estepanian at Afrand Art Gallery (on display till Dec.16)


Address: No.48, 19 St, Jahanara St, Yousefabad Ave, Tehran
⇒ Applied Arts Exhibition at Golestan Art Gallery  (December 11-16)
Address: No.34, Shahid Kamasaei St, Darouss, Tehran
And four exhibition openings on Friday (4-8 pm):

⇛ The SOBs! – Solo Caricature Exhibition of Bozorgmehr Hosseinpour`s works at Silk Road Gallery (on display till December 19)
Address: No.103, Lavasani St (Farmanieh), Tehran

⇛ Ardeshir and Stormy Weather – Solo Drawing Exhibition by Ardeshir Mohassess  at Dastan +2 Gallery (till January 1)
Address: No.82, Fereshteh St, Tehran

⇛ The Hero`s Timely Exit – Solo Sculpture and Installation Exhibition at Dastan Basement Gallery (till December 18)
Address: No.6, Beedar St, Fereshteh St, Tehran

⇛ In Memory of Iraj Zand – Group Painting/ Sculpture/ Photo Exhibition at Haft Samar Art Gallery (till December 21)
Address: No.8, 5th Alley, Kooh-e Noor St, Motahari St, Tehran

      Iraj Zand was a prominent Iranian artist and sculptor whose works have been exhibited worldwide.


Concerts

♪ Iranian traditional music concert by Sayeh ensemble at Niavaran Cultural Center this Friday at 8 pm.

♪ Iranian pop star Mohammad Alizadeh concert at Milad Hall (Int`l Fair) this Friday.

♪ Pulse of Opera – Belcanto Symphony Orchestra will perform pieces from Giuseppe Verdi`s operas at Vahdat Hall on Wednesday (December 14) at 9.30.

NOTE: Tickets for the concerts can be purchased online at www.tiwall.com. 



If I missed some interesting event or you want to share your own recommendations,  I will be more than happy to hear them! Also, if you visited any of the listed events, it would be interesting for me to hear your feedback – whether you enjoyed the event or not. Anyway, don`t hesitate to write for me in the comments! ????????????