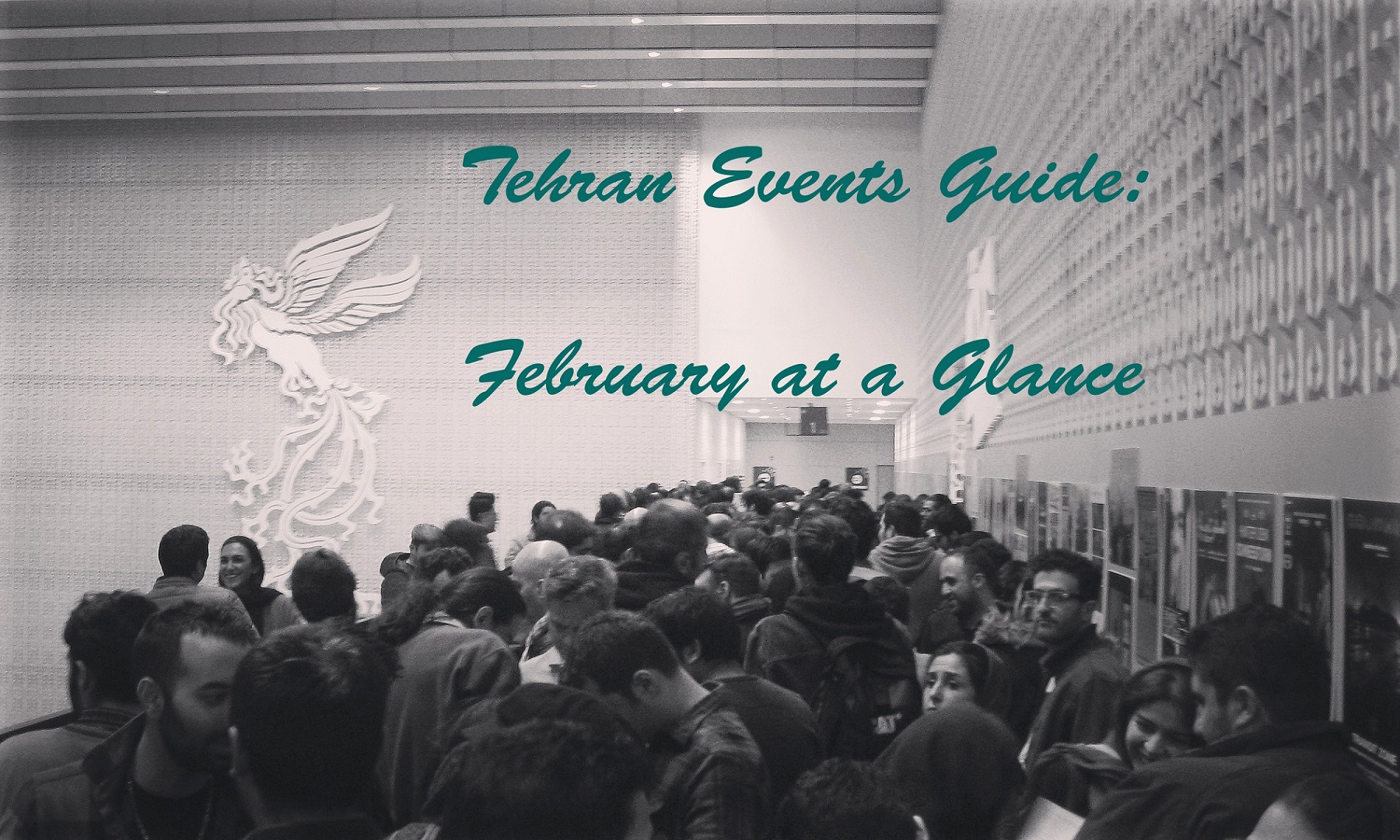 Tehran Event Guide: February at a Glance
Islamic Revolution Victory Day
When? February 10
Where? Azadi Square


The major event of February in Iran is Islamic Revolution Victory Day. Each year thousands of people come to Azadi Square in Tehran to commemorate a day in 1979 when people came there to plead for the return to their own, Iranian, values which turned out to be a return to their Islamic background.


Coming to Azadi Square in Tehran (or the main square in any other city) can be an interesting experience. You may even be asked by an old lady in a chador to marry her son who doesn`t even live in Iran! (that`s what happened to me when I went to the demonstration years ago and it`s been my best story to tell friends.) However, I would recommend to do it in a group of Iranians. Although Iranians are always extremely friendly with foreigners, here you might feel a bit uncomfortable as you`ll hear lots of slogans against other countries. And the whole atmosphere of a large group of people passionately chanting something may be a bit discomforting.


Fajr Film Festival
When? January 29 till February 9
Where? A number of cinemas in Tehran and other cities


Together with ten days before it, Islamic Revolution Victory Day forms Fajr Decade which starts February 1 when Khomeini came back to Iran from exile. Lots of events dedicated to the Islamic Revolution are held during Fajr Decade. The good thing is that Fajr Decade is the peak of various art festivals as well. Fajr Theater Festival, Fajr Music Festival, Fajr Festival of Visual Arts are among them. But most ordinary people look forward to Fajr Film Festival.

Tickets for the screenings are usually totally sold weeks beforehand, but still young people stand in lines before each screening hoping to get a ticket. One of the reasons might be the fact that not all movies from the festival make it to the public screening because of censorship issues. Such a thing happens every year. 

It must be said as well that a couple of years ago the international section has been separated from the main festival; this year it will be held from April 21 to 28. So in February only Iranian movies will get the prizes.


Great Iranian director Ali Hatami is on this year`s poster of Fajr Film Festival
Tehran International Tourism Fair

When? February 6-9
Where? Tehran International Permanent Fairground in Chamran Highway

One of the main exhibitions in Iran for me is Tehran International Tourism Fair as it gives a great opportunity to get inspiration for more travels around Iran and choose the next destination to travel and gather as much information about it as possible. During the whole year I anticipate visiting this amazing event which brings all Iranian provinces to one place and gives its visitors a chance to take a glimpse at the diversity of Iranian local cultures, sights and handicrafts. Interestingly, this year`s motto of the fair is 'See Iran Differently' which, I hope, means that we`ll see more less popular Iranian sights promoted in there.

Last year I wrote a more elaborate post about Tehran International Tourism Fair which will help you find out what to expect there.


???? ???? ???? ???? ???? ???? ???? 
I can`t leave out one more event which is, actually, just partially connected to Iran and is held very far from Tehran. However, I`m sure that lots of Iranians will wake up early in the morning to not miss it. It`s the Oscars ceremony which will be held on February 27 (3.30 am Tehran time). This year another film by world famous Iranian director Asghar Farhadi is nominated in Best Foreign Language Film section. If you haven`t seen The Salesman yet, I strongly recommend you to check your local cinemas – it`s been shown both in Europe and the US. 


???? ???? ???? ???? ???? ???? ????

Unfortunately, the blog space doesn`t let me share with you all the interesting events that are organised in Tehran. However, I`ll try my best to keep you posted on different social platforms. So, feel free to follow me on Facebook and Instagram. Otherwise, you can check a great entertainment guide tiwall.com where you can purchase tickets for concerts, theater and cinema.

What I want from my posts and guides is to be helpful, so it`s really important for me to know your opinion. What kind of events and information would you like to see in Tehran Events Guide?

And if you visited any of the events I mentioned it would be great to hear your impression of them! Don`t hesitate to share your experience with us in comments! ????????????