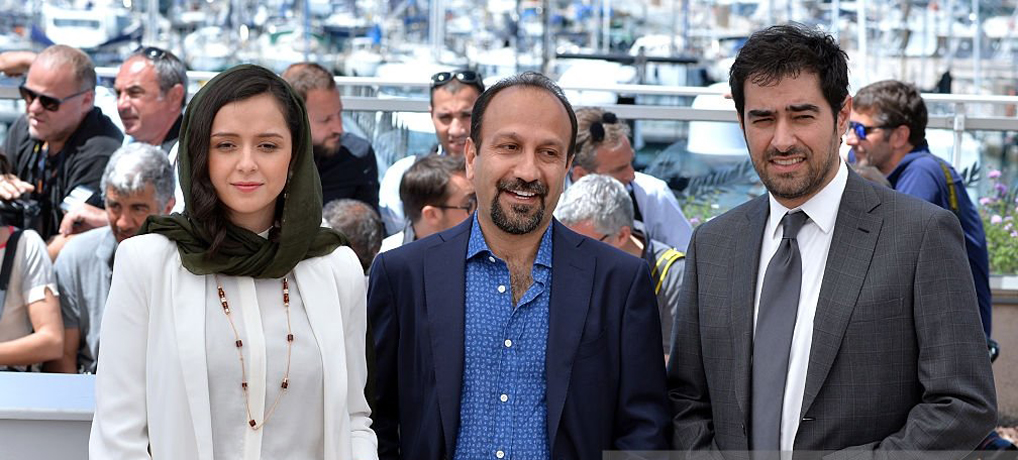 Top Iranian Movies: The Salesman Film Review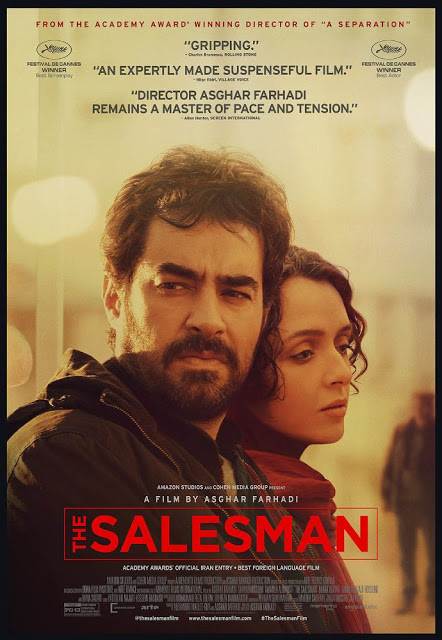 Photo: imdb.com

Writing a film review is completely new to me. However, my deep appreciation of Iranian cinema and its growing popularity in other countries have motivated me to give it a try. I`ve decided to start with one of the most recent top Iranian movies – The Salesman.
 
The latest film of world-famous, award-winning Iranian director Asghar Farhadi called The Salesman was a sensation at Cannes Film Festival last year winning two awards (Best Screenplay and Best Actor). The Salesman managed to win several other awards and is now running for the Best Foreign Language Film at the Oscars. It is Farhadi`s seventh feature film which tells the story of a married couple Emad and Rana who suffer a violent intrusion into their private life – while alone at home, Rana accidentally lets in a man who breaks her life with Emad into pieces. The title of the film is inspired by Arthur Miller`s play Death of a Salesman which the film is partially based on. Reading this play before watching the movie will definitely help to understand it better.

The Salesman has drawn a lot of attention from foreign press and you can find a review for this film in every major publication. Having read some of them I`ve come up with an idea that the main reason for that may be the fact that critics find The Salesman quite feminist and believe that it`s about male and female roles in society, oppression of women and their inferior position in society. Some other Western critics see political connotation of what is happening on the screen implying that Farhadi is covertly criticizing the Islamic regime in Iran. That is exactly what Westerners usually look for and expect from films made in Islamic countries. I admit that all of these may take place in the film, but what I love and appreciate in Farhadi`s movies is that they are mostly universal. No matter where the story takes place – in Paris (like in The Past) or in the north of Iran (About Elly), a person from any nation, religion and background can find themselves in the same circumstances or in front of the same dilemma. 

As Farhadi mentions in one of his interviews, The Salesman focuses on intrusion into one`s private life and how it can change a person. 'Emad, Farhadi says, is a victim of circumstances'. After his private life was violated, he reacts in the same way – violating other people`s private space, he gives himself the right to do the same way. This transition goes on slowly but steadily, changing Emad and his relationship with Rana forever. Emad here is not an example of a man, he is a human being – such a change can happen to anyone, no matter male or female.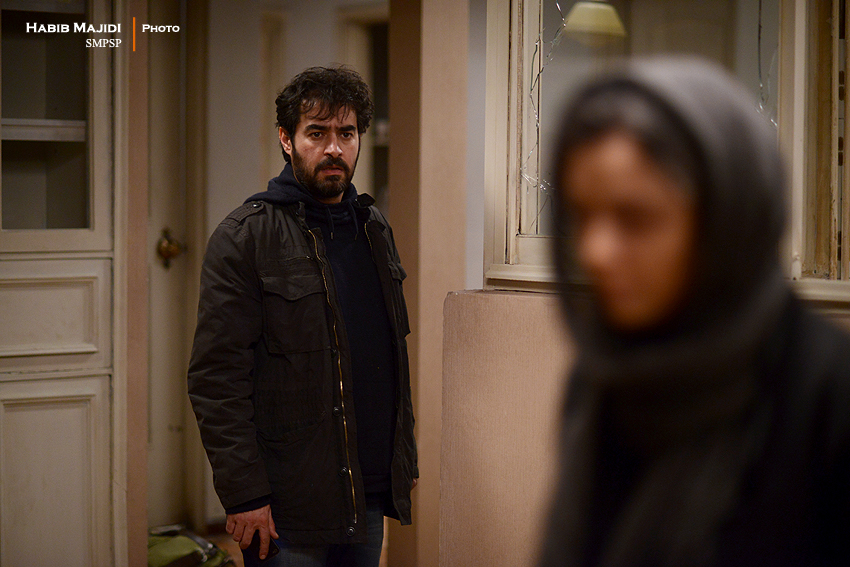 Watching Farhadi`s movies is always a pleasure. Being a brilliant scriptwriter, he never writes a phrase without an intend. That`s why every line in his films is meaningful and in the right place. This actually leads us to another important feature of Farhadi`s films – he is a master of metaphors. Starting with the opening scene of Emad and Rana`s house falling apart (just like their relationship after the incident) and ending up with the scene of Willy Loman`s funeral (as the burial of Emad as he was before his transformation) – every single scene is full of symbols and metaphors.
Personally, I liked The Salesman, although not as much as I loved A Separation. The idea of combining two worlds – theater and reality – which sometimes overlap, got me interested as I haven`t seen such a thing in cinema before. Beside the structure of the movie, I enjoyed another issue brought up in the film – revenge versus forgiving. When Emad and Rana realized who the intruder was, (SPOILERS!) and Emad faced the dilemma whether to bring him to shame in front of his family or back off and let him go, I was waiting for the film to end with Farhadi`s famous 'open' ending when he puts the character in front of a moral dilemma and lets the audience make the choice. That`s the best part I enjoyed in Farhadi`s films and especially in A Separation. I was waiting for the same in The Salesman, but got neither a dilemma nor a certainty of what is going to happen with the characters. Anyway, it doesn`t make the movie any less worthy.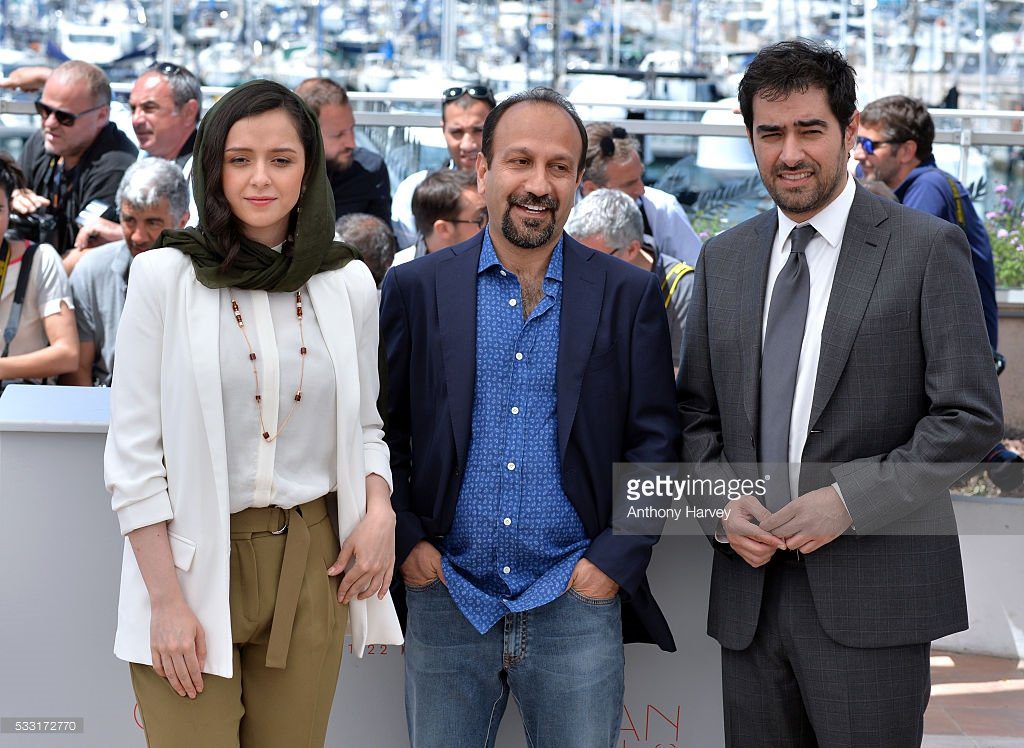 The Salesman`s crew including Farhadi are not attending the Academy Awards ceremony

On the day when Asghar Farhadi received the Academy Award in 2012 for his film A Separation, he became a national hero in Iran. They went as far as making a documentary From Iran A Separation telling the story of his success at the Oscars. This year another his film The Salesman has been nominated for the Oscar again. And I`m sure, many Iranians will wake up early in the morning on February 27 to watch the Oscars ceremony live, hoping for Farhadi to repeat his success and receive another Oscar and make the whole nation proud again. And let me tell you, the chances are pretty high. Asghar Farhadi has been back on the news recently, in the political context this time though. Right after Donald Trump had signed the travel ban preventing citizens of 7 Muslim countries (Iran included) from entering the US, The Salesman`s main actress Taraneh Alidoosti refused to attend the ceremony to protest against the so-called Muslim ban. Several days later, Farhadi followed her by claiming that none of the film crew members will attend the Oscars. His statement received lots of support from world cinema industry and such prominent directors as Damien Chazelle (his 2016 musical La La Land has received 14 Oscar nominations and is the main candidate to become the best motion picture of the year) and George Miller (director of Mad Max and Jury president of Cannes film festival in 2016). If you want to be the first to find out whether The Salesman becomes the Best foreign language film at the Oscars, don`t miss the ceremony on February 26 at 4 pm PST.

If by any chance you haven`t seen the movie, check out your local cinema schedule – The Salesman has been screened in many European countries and even the US. If you had an opportunity to watch it, your opinion will be very much appreciated! Feel free to share your thoughts on the topic in comments!

YOUR TURN TO CHOOSE! If you have an Iranian movie in mind, something that you`ve seen and want to know another opinion or something that you`d like to watch but not sure if it`s worth it, write the name of the movie in comments and I`ll write a film review for it! Looking forward for your ideas!