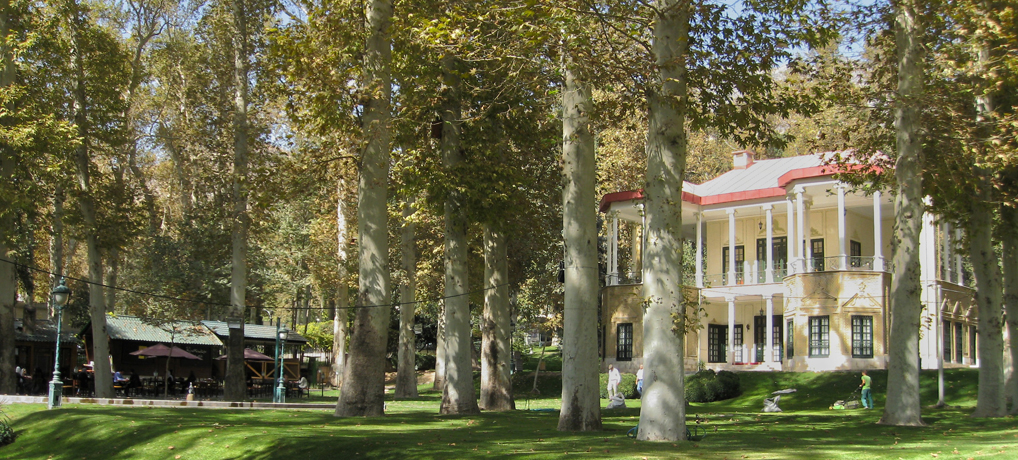 Guide to Tehran Palaces: Niavaran Palace
You can`t imagine visiting Tehran without seeing one of Tehran palaces. Tehran has been the capital of Iran for around 200 years and has seen many shahs, each of whom wanted to build a palace more beautiful than previous shahs.
Golestan, Sadabad and Niavaran palaces remain the most popular and significant tourist attractions in Tehran. Each of them can offer its visitors several palaces from different historical periods as well as a range of museums. So I`ve decided to write a complete guide for each palace complex to help you decide which palaces and museums to visit. In this article I`ll tell you about Niavaran palace and its museums.
Sahebgheraniyeh Palace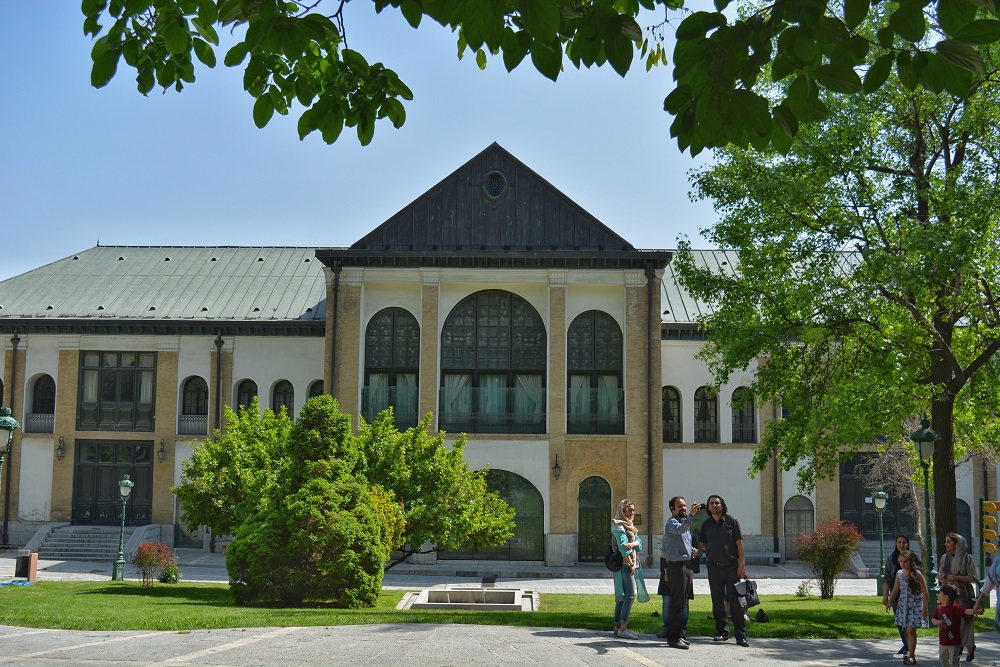 Originally built by Nasereddin-shah in 1850s, it was then renovated for Mohammad Reza Pahlavi`s wedding with his first wife Fouzieh in 1939. However, the wedding was moved to another place. Years later, when the royal family moved to Niavaran Palace, it became the last shah`s office.Unfortunately, it`s temporarily closed for restoration and you won`t have a chance to see shah`s personal dental chair in the middle of the19th-century acceptance hall.
Jahan-Nama Museum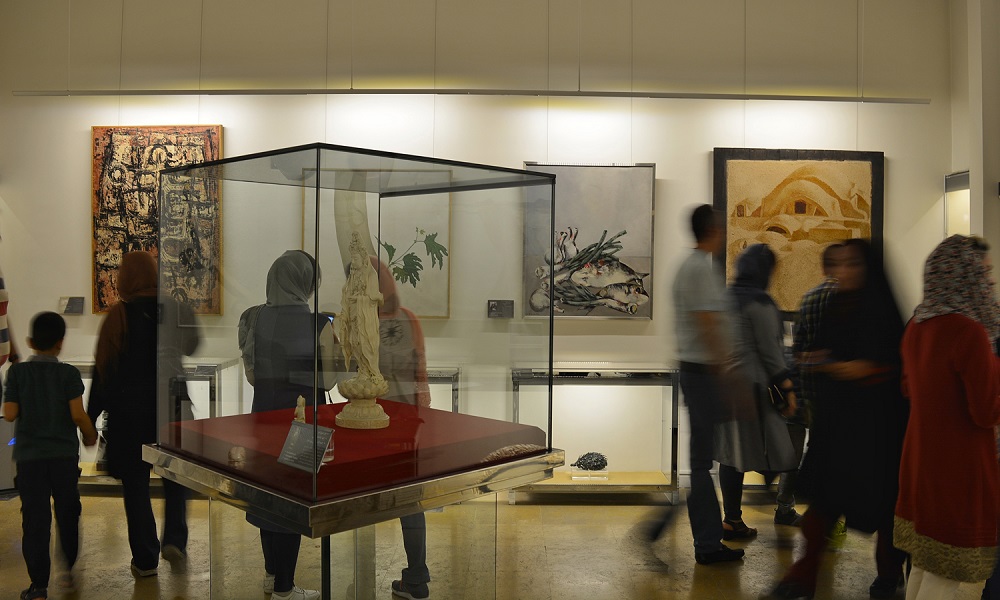 Let`s start with the oldest building of this estate – Jahan-nam Museum. More than 200 years ago, Fathali-shah decided to build a summer residence to the north from Tehran where he could escape summer heat. He gave an order to build a small mansion in a village near Tehran and called it Jahan-nama, or "Showing the World" because from here he could perfectly see the whole Tehran lying at his feet. It had seen periods of prosperity and decay, and only 2 years before the Islamic Revolution was it renovated and turned into a private gallery of Farah Pahlavi showcasing works of art gathered by her from all around the world. Fortunately, the collection was preserved during the Islamic revolution, and today we can enjoy masterpieces by foreign and Iranian artists side by side: Joan Miro and Marc Chagall, Salvador Dali, Pablo Picasso and Andy Warhol.
While enjoying the art at Jahan-nama museum, don`t forget to look up – it has a stunning painted wooden ceiling brought here from another city during the renovations in 1970s.
Kushk-e Ahmad-Shahi (Ahmad-Shahi Pavilion)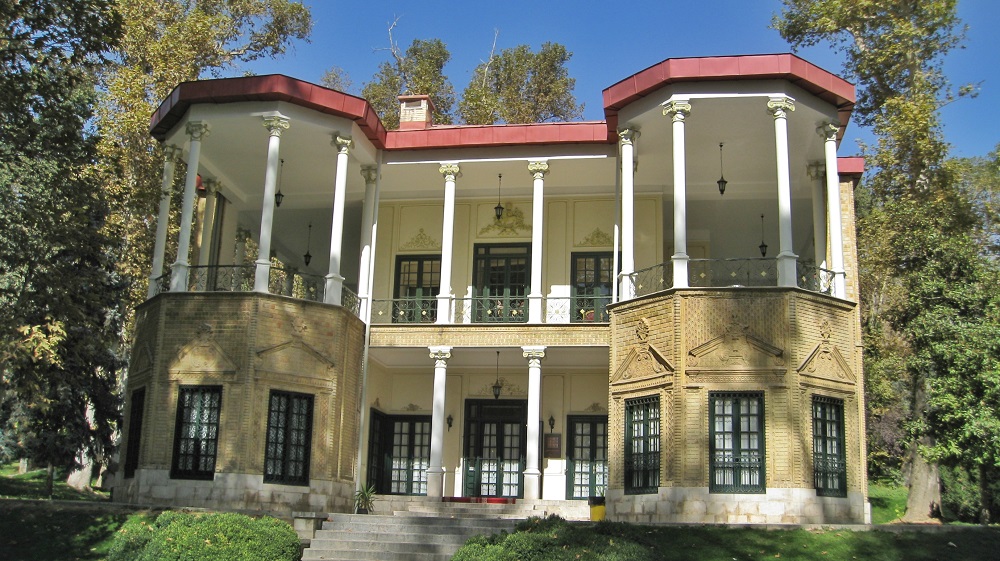 This small summer residence was built during the first decades of the 20th century, however, it was completely refurbished and became home to Reza Pahlavi, the eldest son of the last Shah of Iran. Luckily, all the interiors were preserved, and visiting this small palace can become a nostalgic trip to the 70s.
Niavaran Palace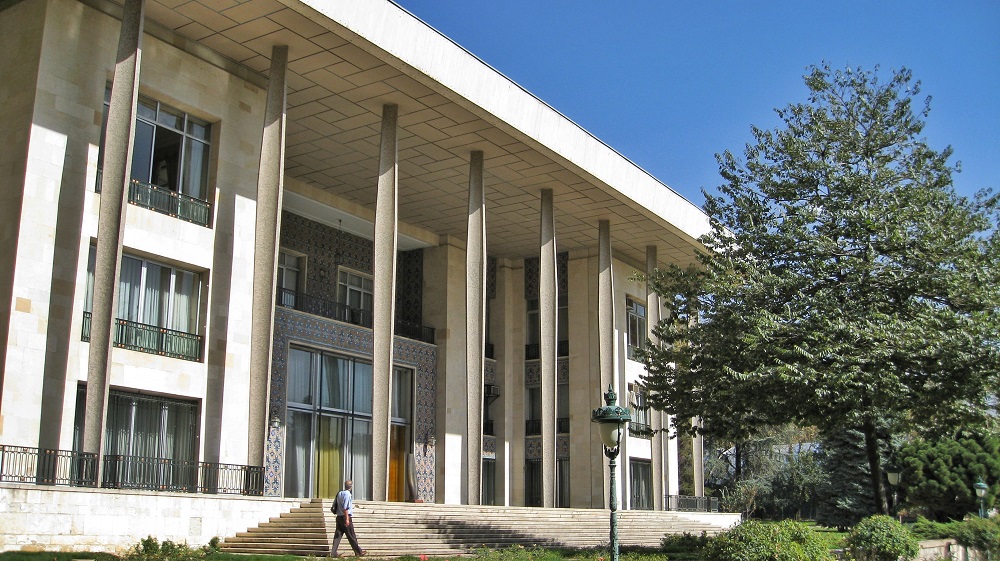 Niavaran Palace is the main and biggest palace on the grounds of Niavaran complex. At first, it was planned as residence for foreign guests, however, later it became home to the family of Mohammad Reza Pahlavi. Built in 1967, Niavaran Palace accommodated the royal family until they left Iran in 1979.
This palace is a mix of styles – you`ll find elements from modernism and traditional Iranian architecture here. This place is also packed with expensive ceramics, carpets, paintings and other decorative elements. In Niavaran Palace you`ll find out how the royal family lived, where they slept, what clothes they wore and where they accepted presidents of other countries.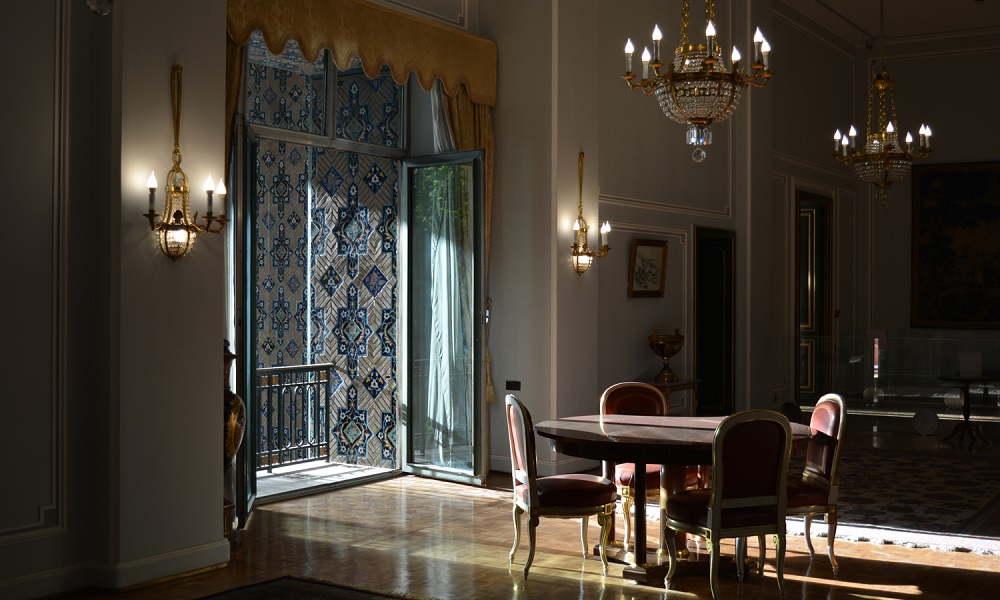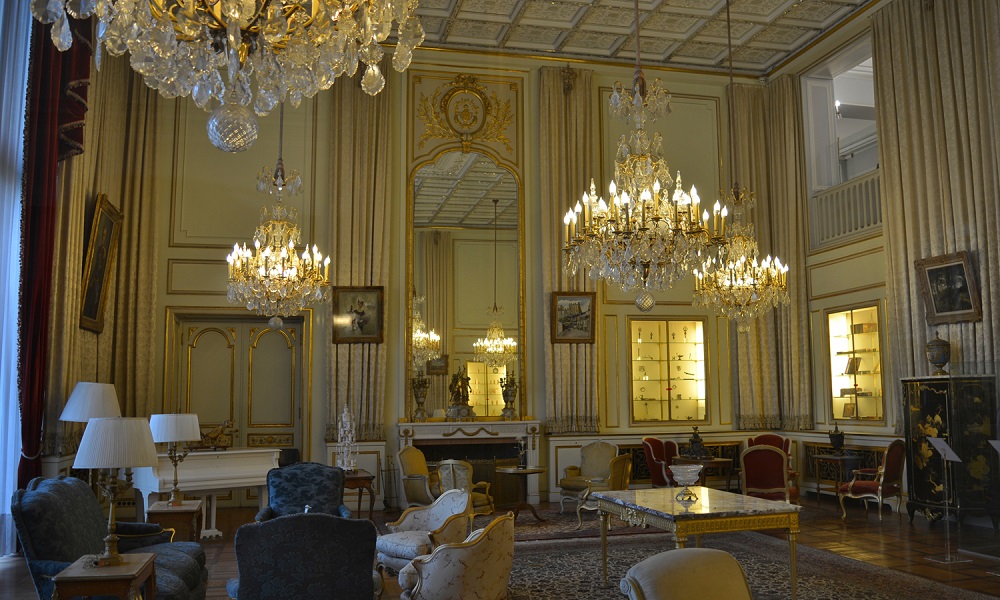 Royal Cars Museum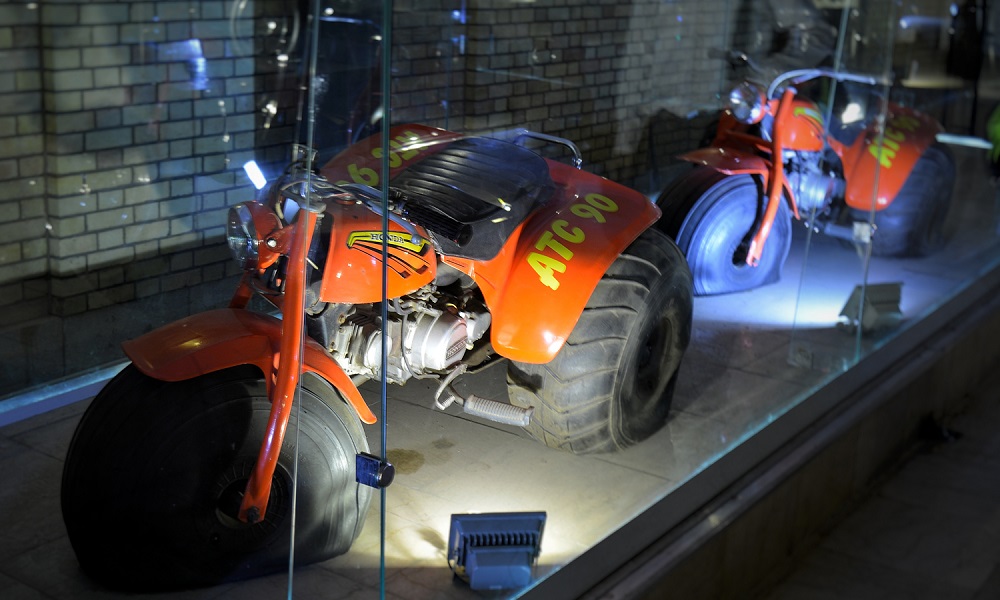 Let me be honest with you – don`t waste your time and money on this museum. Royal cars museum is a small building where one Rolls Royce and several mini versions of various vehicles used by the shah`s son are kept. That`s it. Nothing else. The condition of the cars has much to be desired – they are covered with a thick layer of dust, many have flat tires. Even Rolls Royce Phantom 6 (1961) doesn`t impress. Instead I recommend you to visit the Royal library.
Royal Library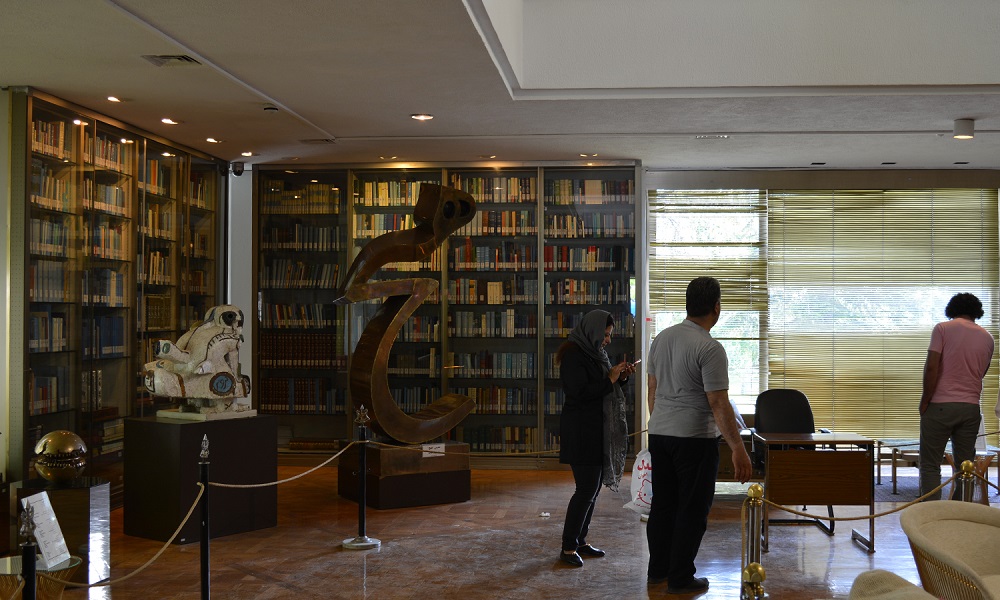 I may be a bit biased here as I`m a real bookworm and always get excited about going to places where there are books, plenty of books. Although most of them are not available for
The Royal Library is a small, simply designed, but curious place. An attentive tourist can find some interesting stuff out there like the Cinderella book signed by Walt Disney himself or The Little Mermaid translated and illustrated by Farah Pahlavi, the former Empress of Iran.
The Royal Library is worth visiting not only for its books. It houses several significant art pieces like Heech (meaning "nothing") by Parviz Tanavoli whose works are being sold at the biggest art auctions, by the way.
---
WHERE TO GO?
Niavaran palace is located in Niavaran Square in Niavaran district, right beside Niavaran park)))
To get there, you`ll probably have to get to Tajrish first and then take a taxi. Another way is to get off at Nobonyad metro station and again take a taxi.
WHEN TO GO?
Niavaran palace complex is open every day, except for several commemoration dates, from 8am till 5pm in October-March. It`s open longer hours during spring and summer.
TICKET PRICE (for non-Iranians)
To enter the premises, you`l have to pay 15 000 tumans ($3.75).
Niavaran Palace and Jahan-nam Gallery cost another 15 000 tumans each.
The Royal Library, Royal Cars Museum and Kushk-e Ahmad-Shahi cost 8 000 tumans each ($2).
LUNCH OPTIONS
if you are stuck in Niavaran area at lunchtime, I`d recommend you to go to Andarzgoo Boulevard – it's a true heaven for foodies; you`ll find all kinds of food and restaurants here.
OTHER SIGHTS IN THE AREA
If Jahan-nama was not enough for you, you can continue exploring Iranian contemporary art in one of the art galleries located in the area. The most popular are Shams Art Gallery, Etemad Gallery and Silk Road Gallery which is my favorite. Just make sure to check their schedule and whether they have something on or not.
Probably the best place to spend an afternoon in the area would be Jamshidiyeh Park. It offers one of the best views on Tehran (of course, if you are lucky enough to have clear sky over Tehran). It`s a park built on the slope of a mountain with a huge staircase going up. Climb up till the staircase ends for the best view or relax in one of its traditional cafes sipping tea and enjoying the view.
Finally, another option would be to take a taxi to Tajrish where you can find plenty of restaurants, one of the most popular bazaars and stunning Imamzadeh Saleh mosque.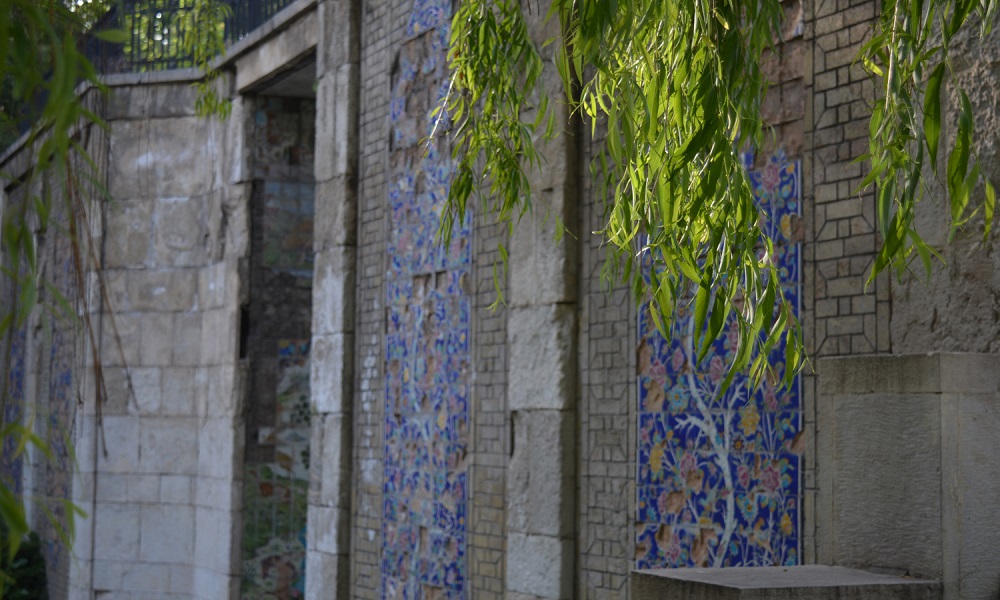 Apart from its historical significance and museums, Niavaran complex is a nice, quiet park where you can have a stroll or relax with a cup of coffee and a view worth a king.
Which one of these palaces and museums seem more attractive to you? Which one would you visit if you come to Tehran? Or maybe you`ve already been in Tehran? Then, what`s your favorite palace in Tehran?
If you have any questions or need advice, don`t hesitate to contact me! And don`t forget to share your opinion in comments!
For more photos of Niavaran palace and Tehran, check out my Instagram!